But her presence wasn't the only gift she gave the kids that day.
The Oscar-winning actress also showed them an advanced screening of her new animated movie, "Rio 2," which opens in theaters Friday.
While she was there, Hathaway gave a little girl named Breanna a hug, and posed for a photo: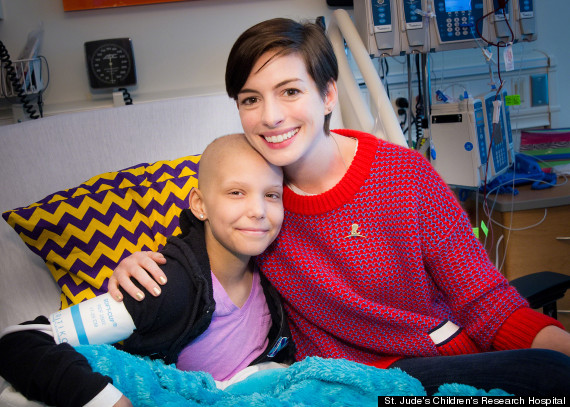 She also embraced Tyler which, of course, made his day: Celebrities Come Out To Support St Jude
SUBSCRIBE AND FOLLOW
Get top stories and blog posts emailed to me each day. Newsletters may offer personalized content or advertisements.
Learn more