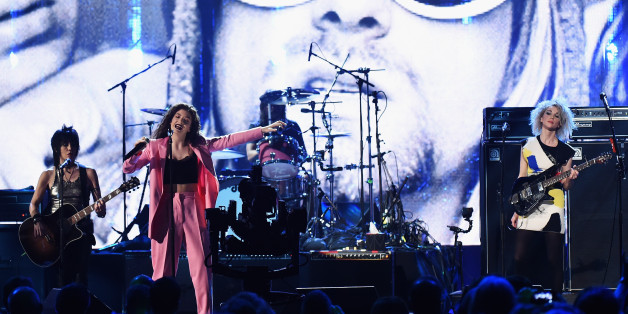 R.E.M. frontman Michael Stipe introduced the band at the Barclays Center in Brooklyn. "This is about community," he said. "Nirvana tapped into a voice that was yearning to be heard. Keep in mind the times, this was the late 1980s. The idea of America — that hopeful idea — had been dismantled." The female vocals accompanying the iconic songs echoed the sentiment, and who better to showcase teen angst than an actual teen herself?
Joan Jett's "Smells Like Teen Spirit"

See more photos of the performance below: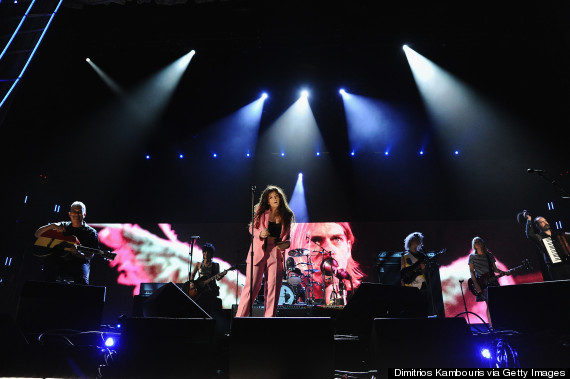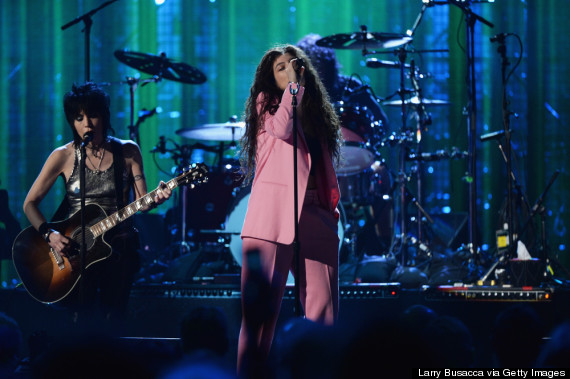 Also on HuffPost:
'MTV Unplugged' Through The Years
SUBSCRIBE AND FOLLOW
Get top stories and blog posts emailed to me each day. Newsletters may offer personalized content or advertisements.
Learn more