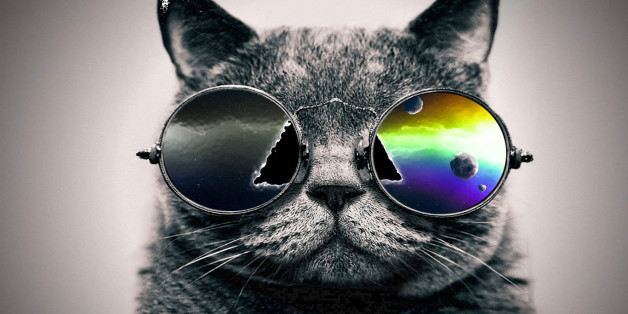 Los gatos son reyes de Internet y obviamente también lo son de Google+.
Mientras que hay muchos GIFS de gatos en la red, Google+ ha permitido que muchos de ellos adopten el espíritu tanto del #caturday [de saturday, sábado] y del #caturdayeveryday [todos los días son caturday, o día de gatos]. Esto se lo debemos a AutoAwesome.
Esta función de Google+ generará automáticamente un gif a partir de fotos subidas a través de su app de dispositivos móviles o usando una nueva función de desktop; solo se necesita una serie de cinco o más imágenes tomadas en ráfaga.
En nuestro interés permanente de seguir celebrando a los felinos y sus maullidos, he aquí 15 gatos que han pasado por Autoawesome de Google+. ¡Disfruten!
¡Gato súper sediento!
¡GRRRRR! ¿Será pariente de Grumpy Cat?
¡Atrapa ese RATÓN! ¡Atrápalo, atrápalo, vamos, puedes atraparlo GATO!
¡Las siestas de gato están de MODA!
¡Has oído del SMELLY CAT! ¡Aquí tienes al SNOWY CAT!
¡SORPRESA!
Hora de jugar a la atrapada.
Los gatos no solo son cool, ¡sino LIMPIOS también!
¡Rodando con gatitos!
¡Los perros son las mejores almohadas!
¡El gato en la bolsa!
Jump Around, Jump Around! Jump Up, Jump Up And Get Down! [Conoces la canción]
YOU SHALL NOT PASS! [Cual Gandalf en "Lord of the Rings"]
Hola, señorita, ¡OJOS DE LÁSER!
Bueno, esos fueron gatitos divertidos... pero espera, aquí hay uno más:
¡Una pecera en la TV!
Si publicas tus propios Google+ Autoawesomes, siéntete libre de mencionarnos con @HuffingtonPost, ¡nos encantará echarles un vistazo!
Esta nota fue publicada originalmente en inglés por Matthew Rappaport en HuffPost Comedy. La traducción es de Sonia Ramírez.
RELACIONADO EN HUFFPOST VOCES:
PHOTO GALLERY
BEFORE YOU GO
Gatitos en acción
PHOTO GALLERY
Gatitos en acción