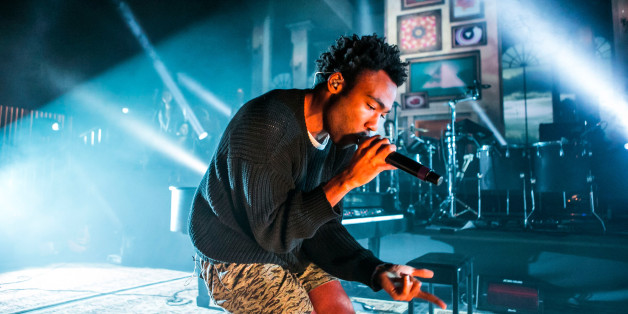 Scott Legato via Getty Images
Donald Glover, aka Childish Gambino, is not happy with his record label. The rapper took to Twitter on Monday to slam Glassnote Records following the release of both the video for the song "Sweatpants" and a blog post about Childish Gambino's Deep Web Tour.
so this sweatpants video and blog was important to us.
and it wasnt handled correctly.
we were told a lot of things were gonna happen and they were all lies. so im done. someone buy me out of this contract.
a lot of people came around after our first week sales. all those people are welcome now. def jam, atlantic, whatever.
i dont like record companies. but im not having another project go through this.
i said "i know how the internet works tho"

my record company laughed on the phone and said "oh really?"
i know im not loud, or outrageous, or a white girl with a big ass, but im fuckin honest.
my team is honest. ur not on my team if ur not honest. dont lie to me.
This isn't the first time Childish Gambino has had problems with Glassnote Records over "Sweatpants," a track from his latest album, "Because The Internet." Last year, following a leak of the song, Gambino was similarly unhappy.
im pissed. this song was not supposed to come out tonight
im trying to create one of the more imaginative rollouts, and other people's lust for money and impatience is ruining it
to be clear, im not talking about my fans, or blogs, or anyone who post my music after leaks. i want my music out
but it could've been better
Watch the new video for "Sweatpants" below:
FOLLOW HUFFPOST