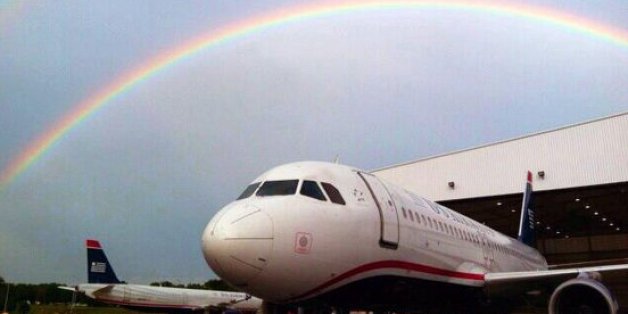 En las redacciones de los periódicos se quedaron sin palabras, asombrados. Aún, una mayoría del público en las redes sociales, se mostró incrédulo.
El escenario es difícil de describir y a la compañía US Airways no le ha quedado otra alternativa, la única opción posible que la de pedir disculpas.
Una clienta de la aerolínea US Airways, que acaba de unir sus operaciones con American Airlines, respondió un tweet con contenido explícitamente porno de una pasajera que se quejaba del servicio de la compañía.
US Airways respondió el tweet de @ElleRafter de la siguiente manera: "Agradecemos sus comentarios, Elle. Si usted ha completado su viaje, puede ofrecernos más detalles los cuales serán revisados".
ADVERTENCIA: LA IMAGEN QUE TE MOSTRAMOS ABAJO ERA EXPLÍCITAMENTE GRÁFICA POR LO QUE HEMOS DECIDIDO DIFUMINARLA PARA PROPÓSITOS EDITORIALES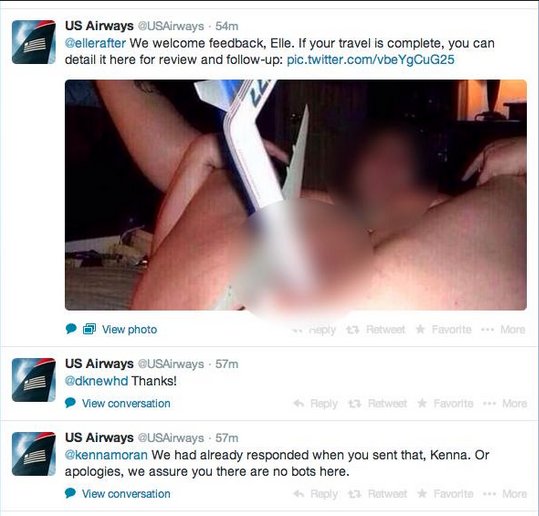 Entre lo más sorprendente del episodio, ocurrido este lunes en la tarde, es que a US Airways le tomó más de una hora eliminar el tweet de su página, el cual circuló por el Internet.
We apologize for an inappropriate image recently shared as a link in one of our responses. We've removed the tweet and are investigating.
SUBSCRIBE TO & FOLLOW THE MORNING EMAIL
The Morning Email helps you start your workday with everything you need to know: breaking news, entertainment and a dash of fun. Learn more