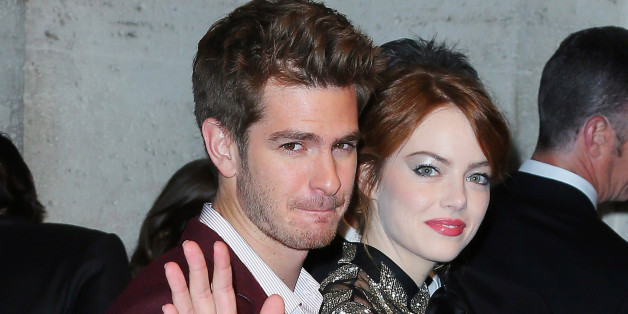 Andrew Garfield really doesn't want to talk about his relationship with Emma Stone.
Just a week after Garfield snapped at a reporter saying "personal life is not public property," during an interview on the red carpet at the London premiere of "Amazing Spider-Man 2," the 30-year-old again emphasized that his three-year relationship with Stone is not for public discussion.
He continued, "I don't feel the need to speak publicly about my private life. And on a professional level I don't want people watching me onscreen to know about my dirty laundry. It's not that interesting anyway. I'm about to do a film where I play a Portuguese priest and if people are reading about my personal life, they'll be watching the screen going: 'Oh that Portuguese priest is having sex with whoever!'"
SUBSCRIBE AND FOLLOW
Get top stories and blog posts emailed to me each day. Newsletters may offer personalized content or advertisements.
Learn more