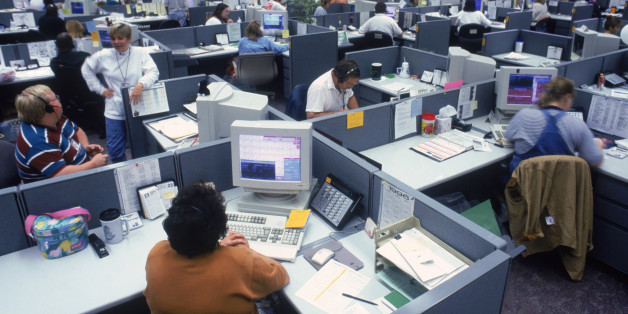 Ed Lallo via Getty Images
Each year, the average American spends nearly 2,000 hours working. For many, that time passes inside the three little walls of a modern cubicle.
Writer Nikil Saval explores these odd spaces—how they came to be, how they make us feel—in his new book Cubed: A Secret History of the Workplace. I spoke to Saval about the modern office, and a lightly edited transcript of our conversation follows.
FOLLOW HUFFPOST