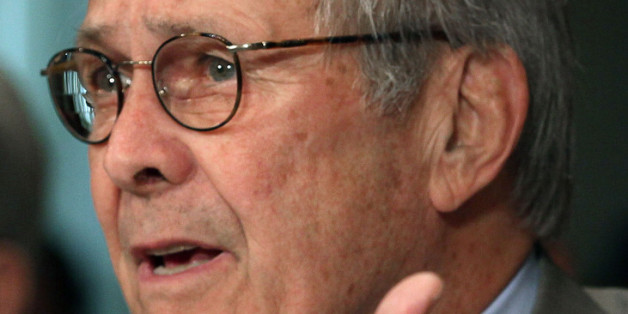 In his sharply worded note, Rumsfeld points out that despite he and his wife being college graduates, the complexity of the tax code is over their heads.
"The tax code is so complex and the forms so complicated, that I know that I cannot have any confidence that I know what is being requested and therefore I cannot and do not know, and I suspect a great many Americans cannot know, whether or not their tax returns are accurate," he states in the letter.
He goes on to say has no confidence in filing his own taxes and "spent more money than I wanted to spend to hire an accounting firm." Here's the full letter:
Also on HuffPost:
12 Things You Need To Know About Filing Taxes
SUBSCRIBE AND FOLLOW
Get top stories and blog posts emailed to me each day. Newsletters may offer personalized content or advertisements.
Learn more