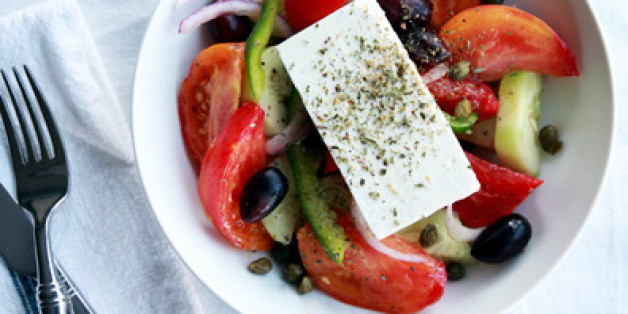 There's a lot to love about Greek food -- all those filo pastries, for one -- but mostly, it's the salads that are so special. One salad in particular, the one we lovingly refer to as the Greek salad (and what the Greeks call Horiatiki Salata), has captured our hearts and stomachs. And it's easy to understand why: it's full of tomatoes, cucumbers, olives and FETA.
There's no wrong way to eat a Greek salad, and no limit to the number of ways you can do it, either. Greek salad is great on pizza, in pasta and as grilled cheese sandwiches, too. Pretty much everything can be given a "Greek salad" treatment. See for yourself:
SUBSCRIBE AND FOLLOW
Get top stories and blog posts emailed to me each day. Newsletters may offer personalized content or advertisements.
Learn more