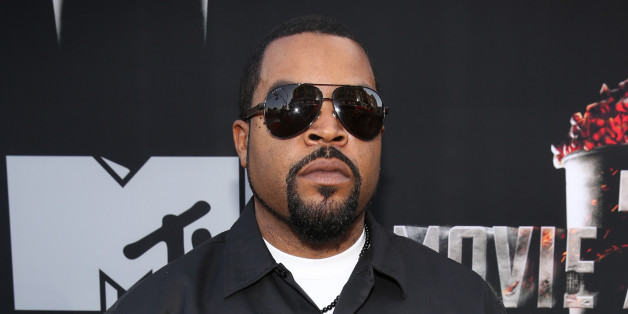 Not even the late Paul Walker is worthy of nabbing Ice Cube's awards, according to Ice Cube.
Walker and "Fast & Furious 6" co-star Vin Diesel beat out Ice Cube and Kevin Hart, who top-lined "Ride Along" together, for Best On-Screen Duo at Sunday's MTV Movie Awards, and Ice Cube joked to USA Today that his loss was the result of Walker fans' "sympathy" vote.
"We was robbed," Ice Cube told the publication. "Shame on you, MTV. We had the best chemistry of everybody nominated. For us not to win was crazy. We were the best on-screen duo, period. They should have gave it to [Walker] before he passed away."
Some Twitter users labeled Ice Cube a sore loser after the actor/rapper hightailed it out of the awards once he learned the category wouldn't be aired. He unleashed a series of tweets (the best was this third-person gem: "Ice cube is not a sore loser") slamming the reaction to his indignation. He later emphasized that his ire was all in jest.
Re: The MTV Awards. I wasn't really mad we didn't win. So I would never diss the actors who won. Not even Paul Walker. Seriously people!
Re: Leaving early from the MTV Awards. They told me our catagory wasn't gonna be televised. So I left. Just promoting that RIDE ALONG DVD.
Re: The sympathy vote: We should honor people before they die. That's all. Shame on you "make something out of nothing" ass reporters. Smh
Re: MTV Awards. Ice Cube is not a sore loser. I was born losing. This winning shit is what I gotta get use to.
Last tweet and I'mma leave it alone. Remember this: A lie travels further then the truth. Damn the devil is busy.
And Paul Walker fans don't trip. I was a fan too.
Related on HuffPost:
MTV Movie Awards 2014 Red Carpet
SUBSCRIBE AND FOLLOW
Get top stories and blog posts emailed to me each day. Newsletters may offer personalized content or advertisements.
Learn more