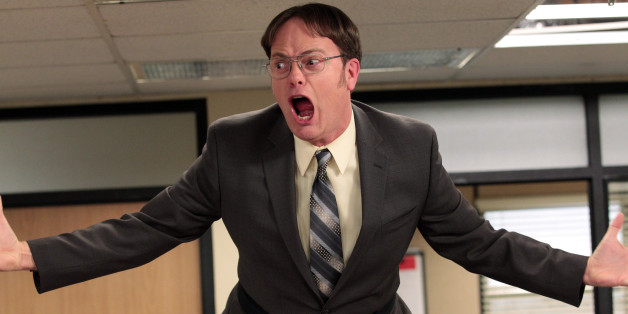 Here's how it works: type any emotion into the site's blank field-- happy, horny and drunk are personal favorites-- and you'll get a generated stare from an "Office" character that shows your chosen emotion.
Fun facts: according to the site's creators, Joe Sabia and Aaron Rasmussen, Michael Scott has the most happy expressions, while Jim Halpert has the saddest. Dwight has the most devious expressions, and Pam has the most worried stares.
Also on HuffPost:
The Office Season 9 Photos
SUBSCRIBE AND FOLLOW
Get top stories and blog posts emailed to me each day. Newsletters may offer personalized content or advertisements.
Learn more