 The release of more documents from the Clinton presidency revealed just how much former President Bill Clinton's administration despised radio host Don Imus.
A letter written by the White House communications team to Imus, signed "WJC," was revealed in the document dump. In the letter, which was never sent, the president bluntly refuses to appear on Imus' radio show, "Imus in the Morning":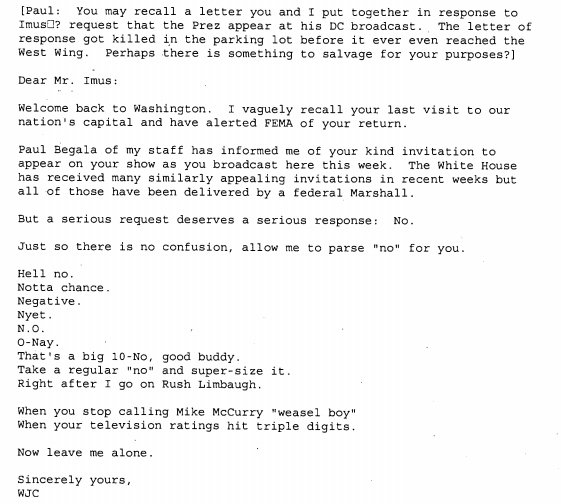 See some of the Clinton documents here.
Also on HuffPost:
Hillary And Bill Through The Years
SUBSCRIBE AND FOLLOW
Get top stories and blog posts emailed to me each day. Newsletters may offer personalized content or advertisements.
Learn more