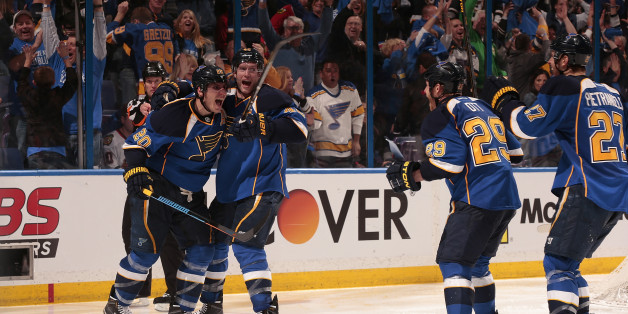 Not only is playoff hockey demonstrably awesome but it is also apparently a very good bargain in 2014. After the opening night of the 2014 Stanley Cup Playoffs included one overtime game, the second night had two more that needed more than three periods.
In St. Louis, the Blues and Blackhawks played into a third overtime period before a winner emerged in Game 1 of their first-round series. All together, the first seven games of the NHL postseason included five free overtime periods.
Here are all three game-winning overtime goals scored from this early trio of overtime playoff games:
(GIF via @PeteBlackburn)
Paul Stastny sent the Avalanche to a 5-4 win with an overtime goal
(GIF via @myregularface)
Dale Weise's overtime goal lifted the Canadiens to a 5-4 win


SUBSCRIBE AND FOLLOW
Get top stories and blog posts emailed to me each day. Newsletters may offer personalized content or advertisements.
Learn more