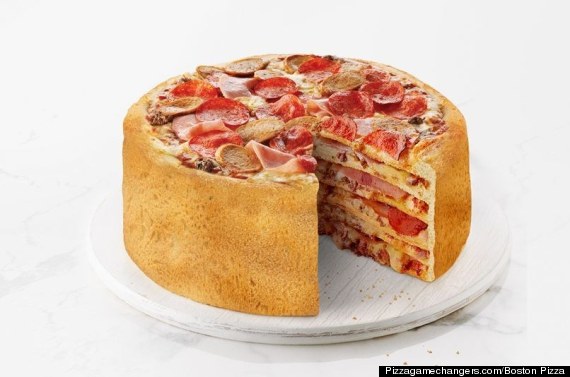 The six-layer towering achievement of human civilization known as "Pizzacake" is among the concepts put before the pizza-loving public in the Canada-based Boston Pizza chain's new promotional campaign.
The "Pizza Game Changers" promotion promises "if you like it, we'll make it," and sneakily includes regular menu items you can order for real, like its new taco that uses a pizza instead of a taco shell.
As Eater notes, the clever promotion is probably just that, so don't get your hopes up about blowing out candles on the pizzacake for your next big bash.
If, however, the pizza gods are kind, here are four more amazing/wacko "game changers" that could soon come to pass:
SUBSCRIBE AND FOLLOW
Get top stories and blog posts emailed to me each day. Newsletters may offer personalized content or advertisements.
Learn more