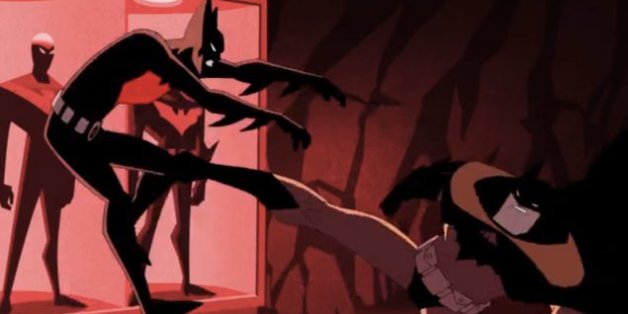 Batman has officially been kicking the ass of Gotham's villains for 75 years, and so to honor the Dark Knight, the Warner Bros. panel unveiled the "Batman Beyond" animated short at this year's WonderCon. Directed by artist Darwyn Cooke, the short reaches back to the TV series of the same name that debuted in 1999, where an older Bruce Wayne is training the new bat crusader, Terry McGinnis, to continue his legacy. Recruiting Kevin Conroy (Wayne) and Will Friedle (McGinnis), who voiced the original characters, the duo must take on ... Batman? Watch the quick, but totally awesome clip below via Yahoo!, and then try to identify each of the Batmans in the line-up at the end.
Actors Who Could Play Robin To Ben Affleck's Batman
SUBSCRIBE AND FOLLOW
Get top stories and blog posts emailed to me each day. Newsletters may offer personalized content or advertisements.
Learn more