Jordin Sparks Wears Bikini To The Opening Of Tao Beach, Jason Derulo Joins In Gym Clothes
Jordin Sparks wore a striped bikini to the opening of Tao Beach in Las Vegas on April 19. Her themed look included wedges, sunglasses and a particularly '90s belly chain.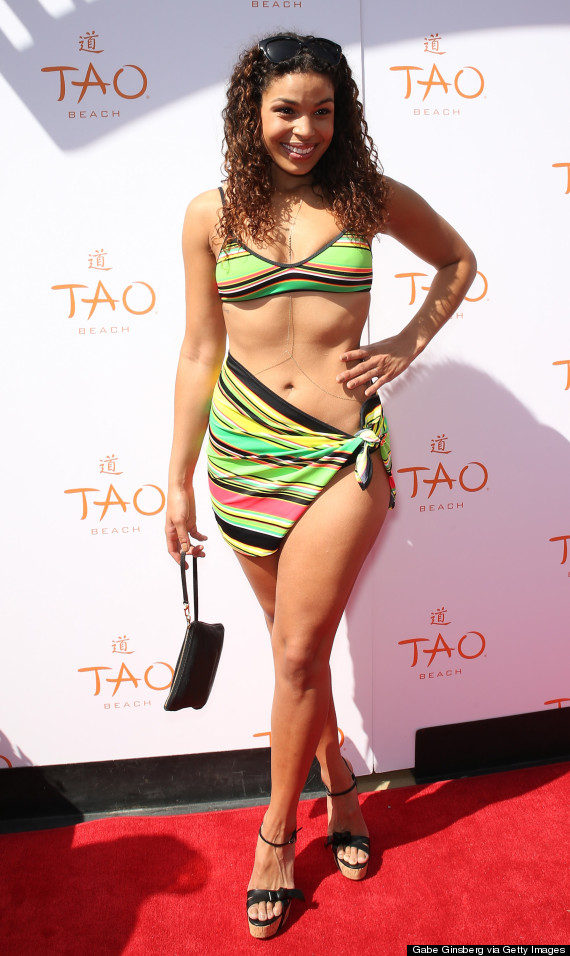 Sparks was joined by her long time boyfriend Jason Derulo, who apparently did not get the "Let's all dress up like as if this beach-themed restaurant is an actual beach!" memo, and instead just wore gym clothes.