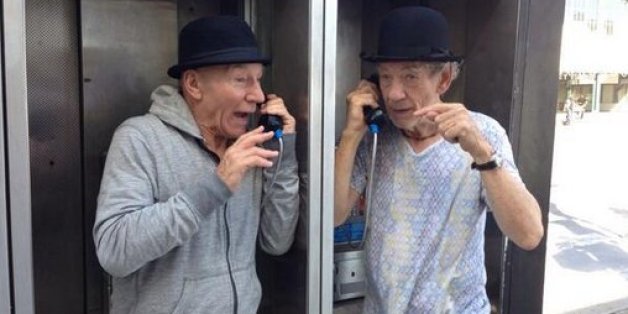 Here is a video of Patrick Stewart and Ian McKellen playing the newlywed game, in which they are continually confused about how the game is played, while doing adorably British things like explaining the definition of Yorkshire Pudding. They actually don't get a lot of the questions right, but obviously that does not negate the fact that they are two most precious Sirs to ever engage in best friendship. We kindly invite you to go ahead and just roll around in the video below.
Also on HuffPost:
They said WHAT? #nofilter
SUBSCRIBE AND FOLLOW
Get top stories and blog posts emailed to me each day. Newsletters may offer personalized content or advertisements.
Learn more