Kris Jenner Goes Short For Church On Easter Sunday
Kris Jenner spent her Easter Sunday morning at church on April 20, with the husband she split from but still hangs out with, Bruce, and her mother, Mary Jo Shannon.
Jenner, who was hospitalized for "internal pains" just last week, looked healthy and radiant in a stylish blue mini-dress with a white collar and blue heels. She was spotted leaving the Agoura Hills, Calif., church after service.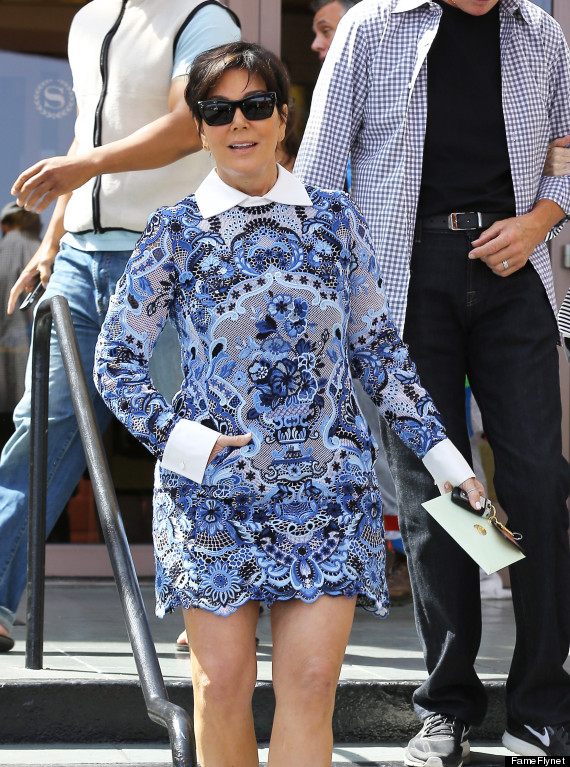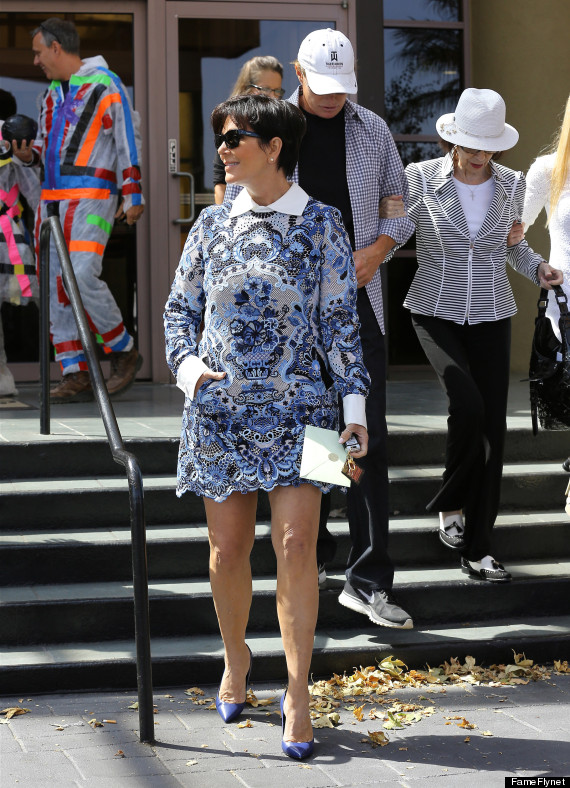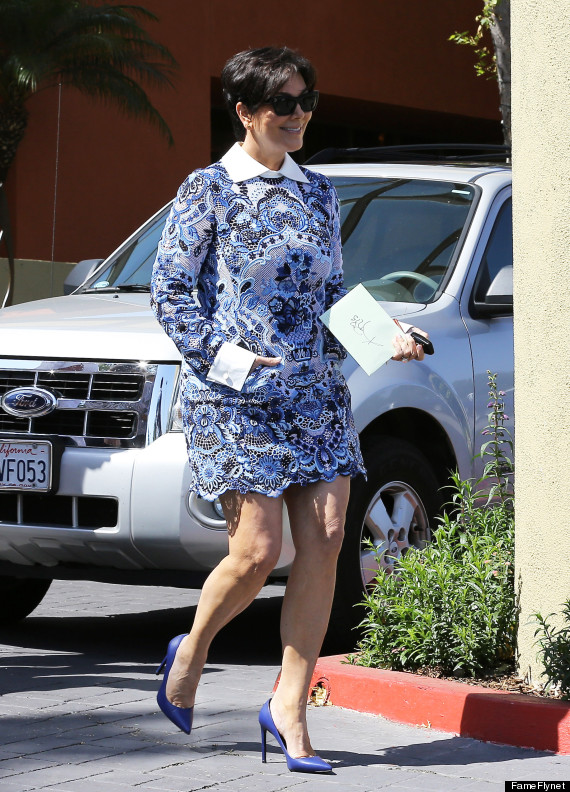 Later that day, the 58-year-old momager shared a photo on Instagram from inside the church: