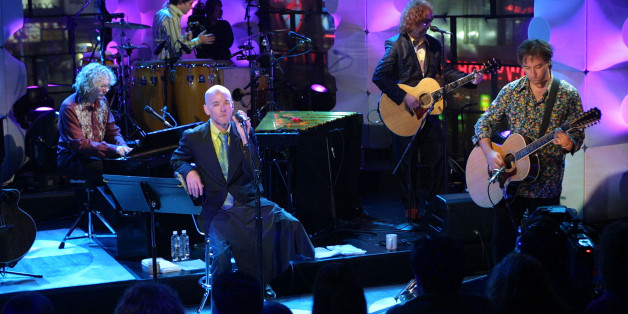 The band promised to include unaired songs, like "I've Been High," in the massive collection, called "Unplugged: The Complete 1991 and 2001 Sessions." The original version of the song, which appeared on the group's 2001 album "Reveal," featured heavy electronics, but the rendition performed on MTV is restrained. Lead singer Michael Stipe takes his time with the words, and the band uses organs and guitars to create a mellow effect.
"The Complete Sessions" features 11 songs, mostly from "Reveal" and R.E.M.'s 1998 LP "Up." A box set in digital and CD configurations will be released on May 20.
SUBSCRIBE AND FOLLOW
Get top stories and blog posts emailed to me each day. Newsletters may offer personalized content or advertisements.
Learn more