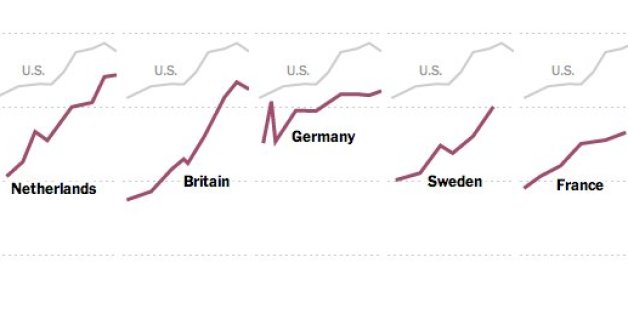 The American middle class, long the most affluent in the world, has lost that distinction.
While the wealthiest Americans are outpacing many of their global peers, a New York Times analysis shows that across the lower- and middle-income tiers, citizens of other advanced countries have received considerably larger raises over the last three decades.
SUBSCRIBE AND FOLLOW
Get top stories and blog posts emailed to me each day. Newsletters may offer personalized content or advertisements.
Learn more