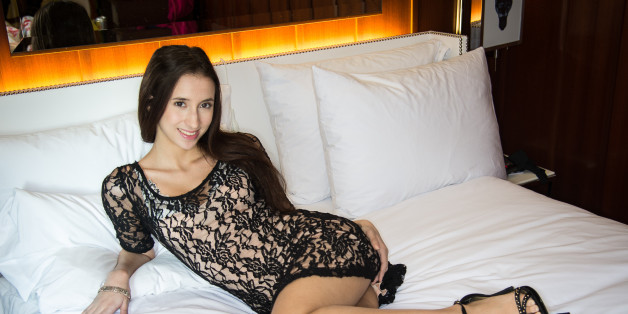 It's a soggy spring night, closing in on 10:00, and Duke freshman Miriam Weeks is on the hunt for new panties. Which in someone's fantasy is probably a pretty standard way for a college coed to pass a Wednesday night after a day of classes – in Weeks' case, two sociology courses and a women's-studies seminar on the "politics of pleasure." But these panties have a higher calling. Two days from now, at a convention called Exxxotica, in Atlantic City, she will try to sell them for upward of $50 apiece to the men (and women!) who find themselves sexually aroused by any of the 30 to 35 pornographic film scenes in which Weeks has appeared since she entered the adult-entertainment industry in November.
So Weeks needs panties. "Cheap panties," she says wearily, gazing with big brown doe eyes out the car window as Duke's hallowed halls give way to Durham's less-hallowed strip malls. "Do you think the Dollar Store would have them?"
SUBSCRIBE AND FOLLOW
Get top stories and blog posts emailed to me each day. Newsletters may offer personalized content or advertisements.
Learn more