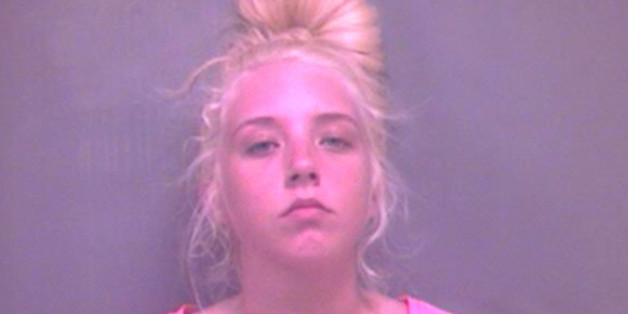 The officers allegedly discovered a loaded, five-shot, four-inch .22 caliber mini-revolver concealed in Archer's vagina. It turns out that the gun was stolen last year when John Souther's car was "ransacked" in an auto burglary, cops said.
Souther, a 70-year-old retired car salesman, told TSG that he'd make sure to give his stolen "little fellow... a bath in bleach."
"It would seem to be a very dangerous place to carry a loaded firearm," Pontotoc County District Attorney Chris Ross told KFOR at the time. "If it goes off, it's only going one place."
That woman, Christie Harris, also had two bags of what turned out to be methamphetamine hidden in baggies in her butt, according to police.
Like Us On Facebook |

Follow Us On Twitter |

Contact The Author
Also on HuffPost:
Drugs Hidden In The Darndest Places
SUBSCRIBE AND FOLLOW
Get top stories and blog posts emailed to me each day. Newsletters may offer personalized content or advertisements.
Learn more