"Science Bros" refers to a meme celebrating the bromance between Bruce Banner (Ruffalo) and Tony Stark (Downey). There's a whole lot of fan art, some of it homoerotic, all of it made with love. Ruffalo only found out about it when a Vulture reporter mentioned it to him. "I endorse it 100 percent," he said. Google hard, though, and you'll never come out of it alive.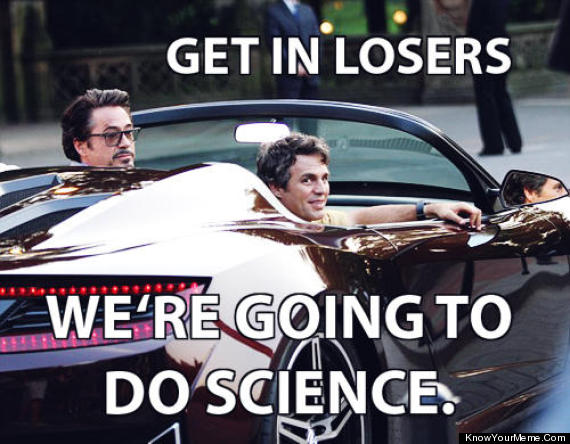 SUBSCRIBE AND FOLLOW
Get top stories and blog posts emailed to me each day. Newsletters may offer personalized content or advertisements.
Learn more