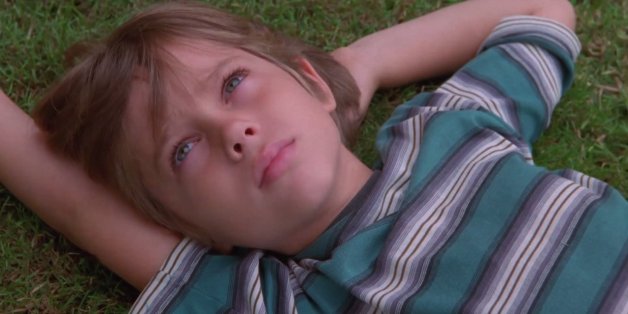 People enjoy movies because they often reinforce the events of our own lives, but Richard Linklater's ambitious new film "Boyhood" takes that notion to an unprecedented place. The first trailer for the July 11 release is here, offering poignant glimpses of the boy in question growing up before our eyes.
Linklater began filming 7-year-old Ellar Coltrane in 2002, and he did so in small chunks for 12 consecutive years, chronicling a fictional coming-of-age in real time. "Boyhood" marks another collaboration with Ethan Hawke, who plays the boy's father and called the project "Tolstoy-esque in scope." Patricia Arquette plays the mother. The movie was one of the Sundance Film Festival's biggest hits and Linklater took home the Berlin Film Festival's achievement award for directing. The trailer makes the film look like a guaranteed weeper, or at least like something you'll want to watch with your childhood blanky by your side.
Related on HuffPost:
Summer Movie Preview 2014
SUBSCRIBE AND FOLLOW
Get top stories and blog posts emailed to me each day. Newsletters may offer personalized content or advertisements.
Learn more