Marc Anthony Is Working On English Pop Album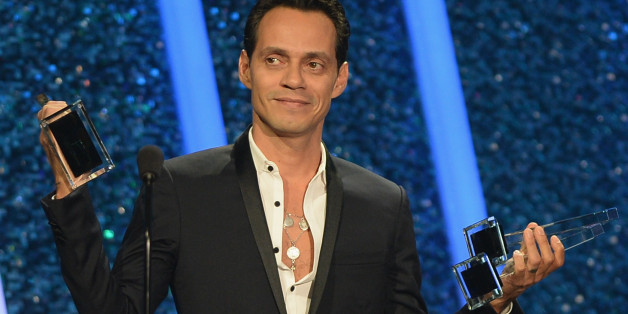 Larry Marano via Getty Images
Marc Anthony may have Salsa to thank for his domination of the 2014 Latin Billboard Awards on Thursday night, but the Puerto Rican star is ready to take on a very different type of project.
Anthony announced he was working on an English-language pop album during an interview at the 25th Billboard Latin Music Conference in Miami on Wednesday, the Associated Press reports.

The upcoming studio album would be the Newyorican's third in English. The singer said he currently has no record label since, according to AP, Sony Music Latin has the exclusive rights only to his Spanish-language music.
The release of "3.0" marked Anthony's return to his Salsa roots after a 10-year hiatus from the genre that has marked his career and given him worldwide success.
On Thursday night, the artist became the top winner at the 2014 Latin Billboards. Marc was nominated in 15 categories and took home 10 awards including Artist of the Year, Hot Latin Song, Digital Song and more.
The Salsa superstar released his first English-language record in 1999. The self-titled album included Anthony's first English-language hit "I Need To Know."

Also on HuffPost:
Latin Billboard Music Awards 2014 Red