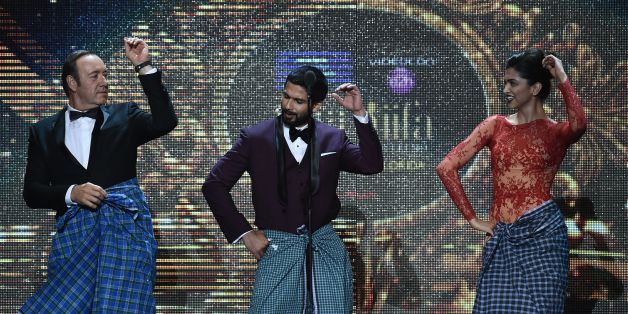 Here is a delightful video of Kevin Spacey dancing at the Indian Film Awards. The ceremony, counterintuitively held in Tampa Bay, Fla., this weekend, included such highlights as an Oscars-style group selfie and John Travolta being awarded "most popular all-time international star in India." Although, the night's true best moment was this clip of Spacey dancing in a lungi alongside Shahid Kapoor, Deepika Padukone and Farhan Akhtar. We encourage you to revel in his goofy dad adorableness.
CORRECTION: A previous version of this post misidentified Farhan Akhtar as Ritesh Deshmukh.
SUBSCRIBE AND FOLLOW
Get top stories and blog posts emailed to me each day. Newsletters may offer personalized content or advertisements.
Learn more