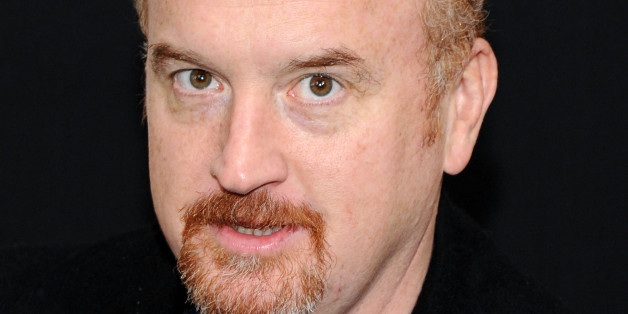 Anti-Common Core and standardized testing advocates have found an unlikely ally in comedian Louis C.K.
My kids used to love math. Now it makes them cry. Thanks standardized testing and common core!
Predictably, anti-Common Core advocates were pleased with C.K's tweets. As of Monday evening, the original tweet had received more than 5,000 retweets and 7,100 favorites. Below are some of the responses to it:
@louisck You should write a bit on Common Core and post the video. Teachers and parents are hurting for allies. You'd be perfect.
"Why night you want each picture to stand for more than 1 balloon?"
Yet again I must tell my kid "don't answer it. It's a bad question"
Finally, C.K. took issue with standardized testing in general:
Sorry. I sit with my kids as they so their HW they devour knowledge. When it's hard they step up. Their teachers are great
But it's changed in recent years. It's all about these tests. It feels like a dark time. And nothing is going in anymore.
It's this massive stressball that hangs over the whole school. The kids teachers trying to adapt to these badly written notions.
"Like it or not, the standards allow a lot of freedom. People think the Common Core is a curriculum, and it's not. The curriculum authors are going to interpret the standards in different ways," Jason Zimba, a lead writer of the Common Core Math Standards, told The Hechinger Report in March. "There will be a lot of variety, and it doesn't make sense to me to pick one thing and say that's the Common Core ... Particularly something that doesn't get at the mathematics that's being emphasized in the Common Core."
Update -- 10:30 p.m. C.K. hopped back onto Twitter to add a few more clarifications for the evening.
these questions btw were not written by her teacher. they were on a standardized test. written by pearson or whoever the hell
Okay I'm done. This is just one dumb, fat parent's POV. I'm pissed because I love NYC public schools. mice, lice and all.
Ok last thing: LOUIE comes back on FX Mondays at 10pm starting May 5th. 2 episodes every night for 7 weeks. Okay bye gang.
Maybe his daughters' math homework will make a cameo.
Earlier on HuffPost:
Education Leaders Who Have Never Taught
SUBSCRIBE TO & FOLLOW PARENTS
HuffPost Parents offers a daily dose of personal stories, helpful advice and comedic takes on what it's like to raise kids today. Learn more