It's hard to imagine a time when the internet did not rule the world and everything in it, but NPR just gave us a little reminder.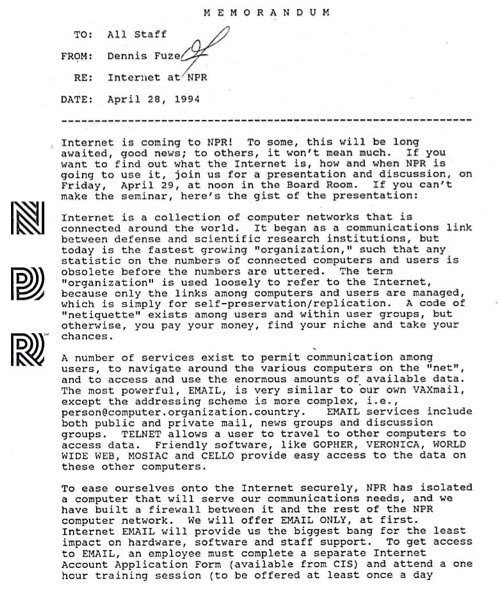 A few of our favorite parts:
"The internet is a collection of computer networks that is connected around the world."
There is something called EMAIL. EMAIL is very powerful. If you want to get EMAIL, you must attend a one hour training session.
"The term 'organization' is used loosely to refer to the Internet."
"To some, this will be long-awaited, good news; to others, it won't mean much."
SUBSCRIBE AND FOLLOW
Get top stories and blog posts emailed to me each day. Newsletters may offer personalized content or advertisements.
Learn more