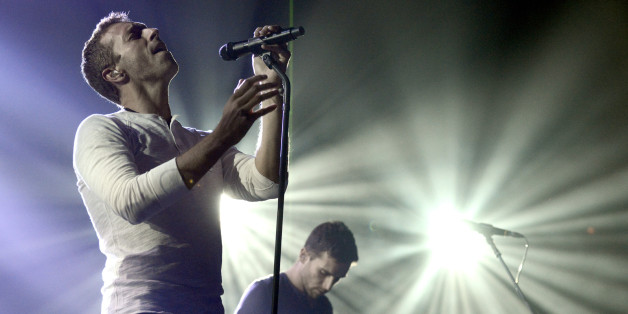 Chris Martin's had a rough couple of weeks after the "conscious uncoupling" from his wife, Gwyneth Paltrow. In a recent interview with BBC Radio 1, Martin said that he was to blame for the break up and, perhaps more surprisingly, that he's also a huge One Direction fan.
Martin also got a case of 1D fever when meeting the Harry Styles, and said he just lost it. "I was like this, 'I was pretty sure I was a straight guy before' –- I was having a hot flush," Martin said.
Coldplay will release their sixth album, "Ghost Stories," on May 19 and during the same interview Martin describes the record as "42 minutes on an emotional treadmill." Sounds like fun.
SUBSCRIBE AND FOLLOW
Get top stories and blog posts emailed to me each day. Newsletters may offer personalized content or advertisements.
Learn more