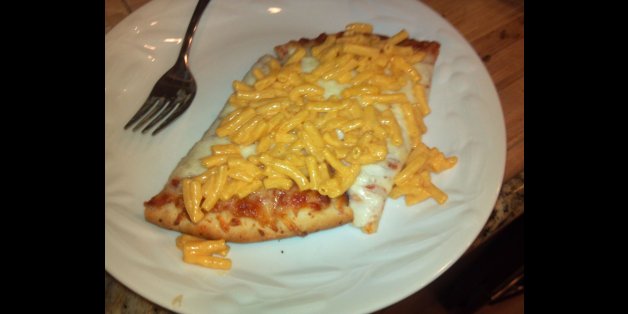 W.C. Fields put it best when he said, "I like to cook with wine, sometimes I even add it to my food." While perusing the vast world of SubReddits, we learned that he is not alone. Not even close.
Drunken Cookery, a SubReddit that focuses on meals people make while under the influence, shares the culinary creations of drunken people everywhere. Some of them are creative, some are downright impressive and others are absolutely horrifying. We found one underlying theme while scanning the dishes of drunken cooks: pizza.
There's no food that goes more perfectly with drunkenness than pizza. From the late-night slice to the frozen pizza we have at the ready, pizza is the perfect end to a night of debauchery. And it is also a classic vehicle for culinary creativity. Especially after a few drinks. While drinking and cooking can be dangerous (please understand we are not condoning this behavior), it certainly does make for interesting dishes. Behold all the great things people do to pizza when drunk:
Want to read more from HuffPost Taste? Follow us on Twitter, Facebook, Pinterest and Tumblr.
RELATED ON HUFFPOST:
PHOTO GALLERIES
Breakfast Pizza