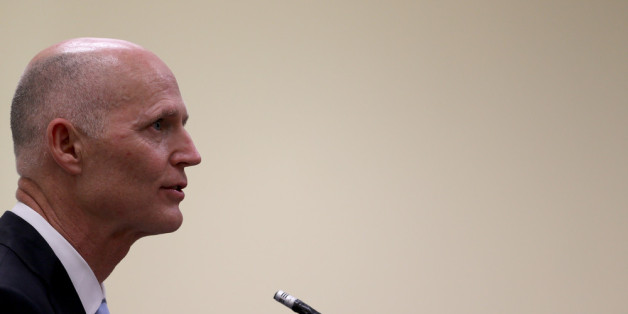 Former Florida Gov. Charlie Crist (D) leads Gov. Rick Scott (R) 48 percent to 38 percent in this year's gubernatorial race, according to a Quinnipiac University poll released Wednesday.
That 10-point difference, Crist's largest margin against Scott in polling this year, is similar to the 8-point lead Crist held in a January Quinnipiac poll. Although most non-partisan surveys find him leading, many show a somewhat narrower race. HuffPost Pollster's average, which includes all publicly available polling, gives Crist a lead of about 5 points.
The Quinnipiac poll finds little recent change in views of either candidate, with Crist's favorability rating holding steady at a net +7, and Scott's at a net -7. The majority of voters said they aren't bothered by the fact that Crist, a former Republican, changed his party affiliation. They said the shift shows Crist is pragmatic, rather than opportunistic.
The poll surveyed 1,413 registered voters by phone between April 23 and April 28.
SUBSCRIBE AND FOLLOW
Get top stories and blog posts emailed to me each day. Newsletters may offer personalized content or advertisements.
Learn more