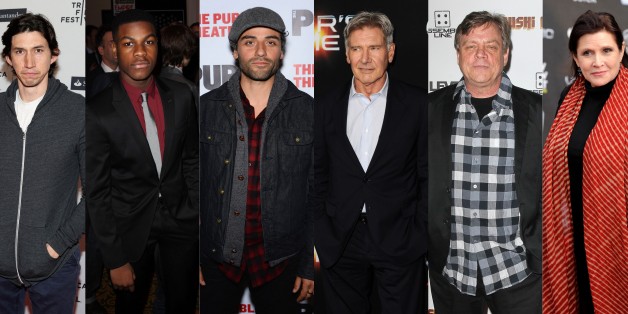 Back in March, Abrams reportedly met with Lupita Nyong'o. At the time, THR's Borys Kit revealed that Nyong'o was being considered to play an offspring of Obi-Wan Kenobi. According to the rumor mill, British actress Maisie Richardson-Sellers was also allegedly in the running. Although, at this point, it is unclear if the "Kenobi offspring" role even still exists.
For her part, Ridley is expected to fill one of the lead roles in the film, alongside John Boyega and Oscar Isaac. Because there is always an infinite amount of speculation around "Star Wars," some -- including HuffPost Entertainment -- have surmised that the British actress is playing Han Solo and Princess Leia's daughter.
SUBSCRIBE AND FOLLOW
Get top stories and blog posts emailed to me each day. Newsletters may offer personalized content or advertisements.
Learn more