50 Of The Best Kids' Books Published In The Last 25 Years
Little kids may insist you read the same books over and over at bedtime (sometimes more than once in the same night), but that doesn't mean you can't stop trying to add variety to the mix. This new list, compiled by Reach Out and Read, a nonprofit organization that advocates for literacy, and book recommendation site Goodreads will help you do just that.
Goodreads came up with the idea for this list as a way to celebrate Reach Out and Read's 25th anniversary. Together, the two put together fifty top picks published in that time period. Whether you are looking for popular classics or a few unknown gems, you'll certainly find something great to add to the rotation here.
1989
Chicka Chicka Boom Boom by Bill Martin Jr. & John Archambault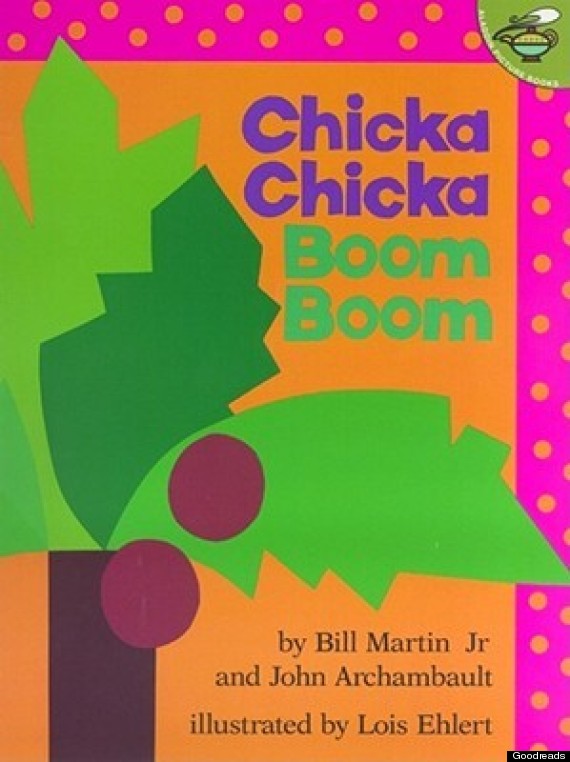 The 26 characters in this rhythmic, rhyming baby book are a lowercase alphabet with attitude. "A told b, and b told c, 'I'll meet you at the top of the coconut tree'"--which probably seemed like a good idea until the other 23 members of the gang decided to follow suit. -- Goodreads
The Three Billy Goats Gruff by Paul Galdone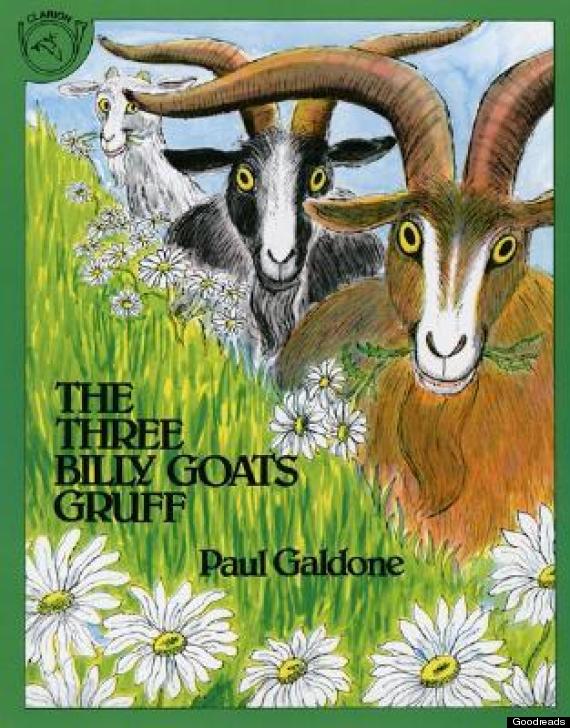 No one draws trolls better than the Caldecott Honor artist Paul Galdone, and this beloved read-aloud classic about the three brother billy goats who dare to cross the hideous troll's bridge to get to the sweet grass on the other side has never been more dramatic. -- Reach Out and Read
1990
Oh, the Places You'll Go! by Dr. Seuss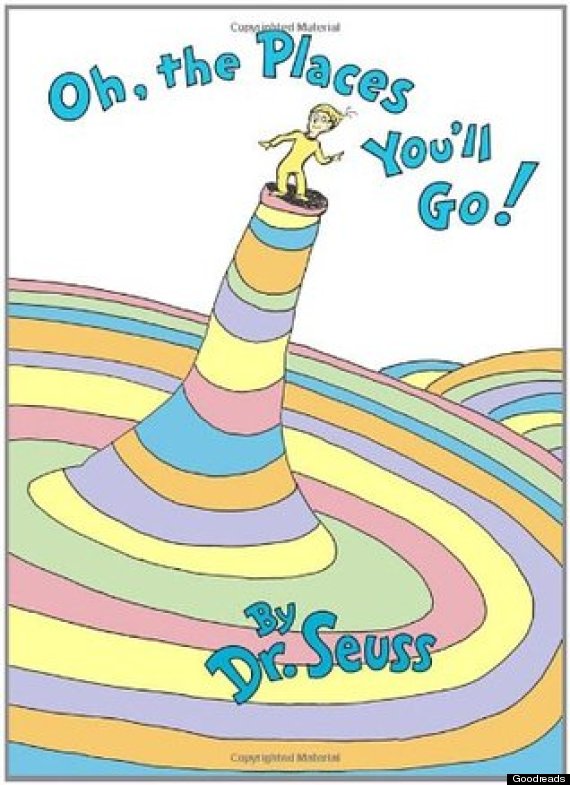 In this joyous ode to life, Dr. Seuss addresses graduates of all ages, from nursery school to medical school, and gives them the get-up-and-go to move mountains with the unrivaled exuberance and charm that have made Dr. Seuss's books favorites for years. -- Goodreads
What Do You Do with a Kangaroo? by Mercer Mayer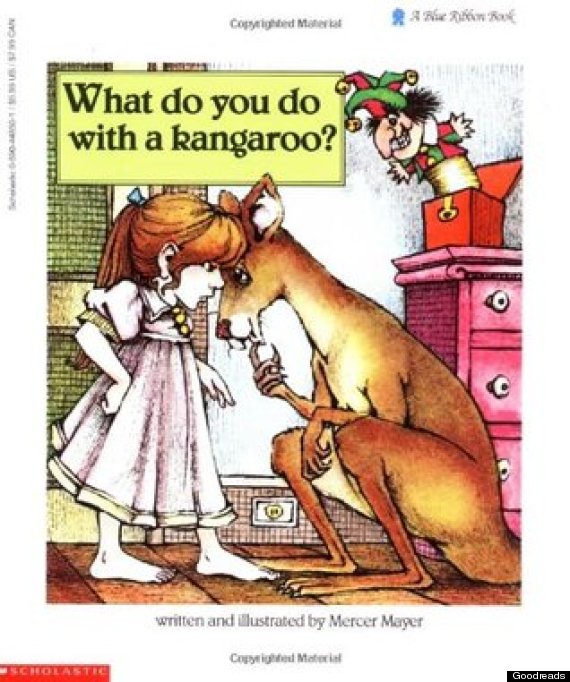 Mercer Mayer's tale is a perfect chance for adults to engage a child in the story by asking: "What would you do if you came across an ever-growing crowd of rambunctious critters?" This technique, called "dialogic reading," is a great way to encourage children to solve problems and use their imaginations. -- Reach Out and Read
1991
If You Give a Moose a Muffin by Laura Joffe Numeroff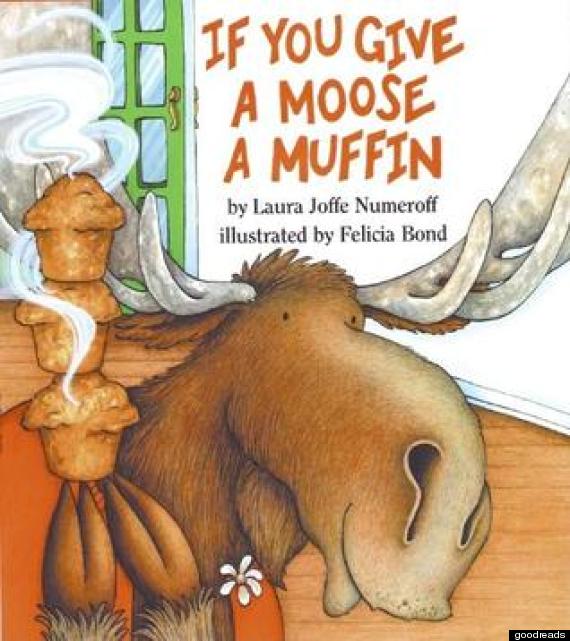 If a big hungry moose comes to visit, you might give him a muffin to make him feel at home. If you give him a muffin, he'll want some jam to go with it. When he's eaten all your muffins, he'll want to go to the store to get some more muffin mix. In this hilarious sequel to If You Give a Mouse a Cookie, the young host is again run ragged by a surprise guest. -- Goodreads
Brave Irene by William Steig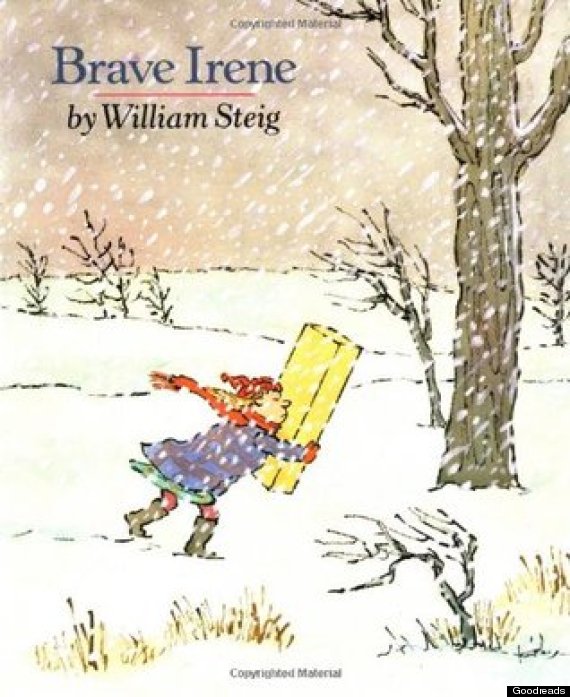 Can Irene save the day during a storm? This is a wonderful tale of resilience with a delightful character -- a great book to share with a child in need of a boost of courage. -- Reach Out and Read
1992
The Rainbow Fish by Marcus Pfister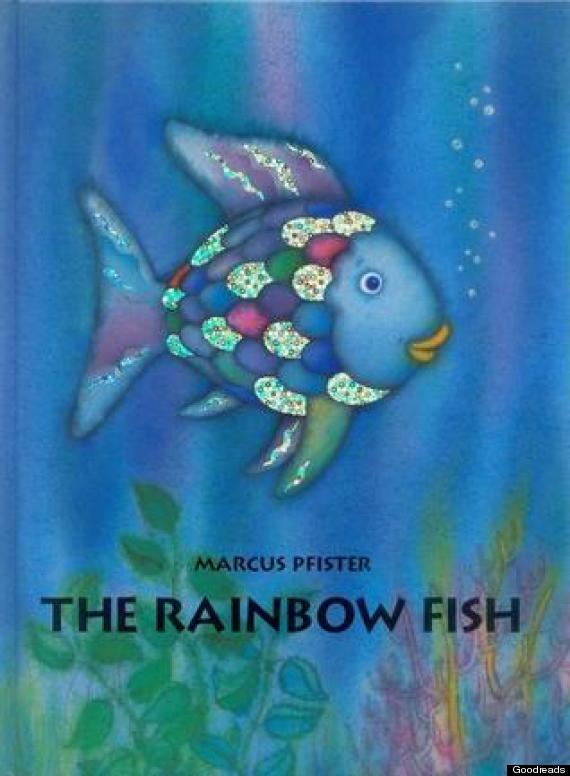 The Rainbow Fish is an international bestseller and a modern classic. Eye-catching foilstamping, glittering on every page, offers instant child-appeal, but it is the universal message at the heart of this simple story about a beautiful fish, who learns to make friends by sharing his most prized possessions, that gives the book its lasting value. -- Goodreads
Good-Night, Owl! by Pat Hutchins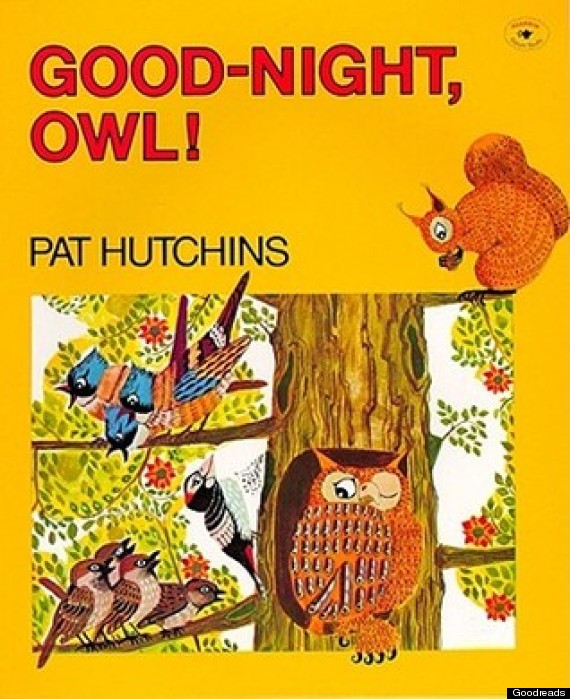 Owl just wants to sleep, but new animals keep arriving at his tree. Will Owl ever get to sleep? This is a cumulative tale, where naming the animals is a fun game as you get your child ready to go to bed, just like Owl. -- Reach Out and Read
1993
Stellaluna by Janell Cannon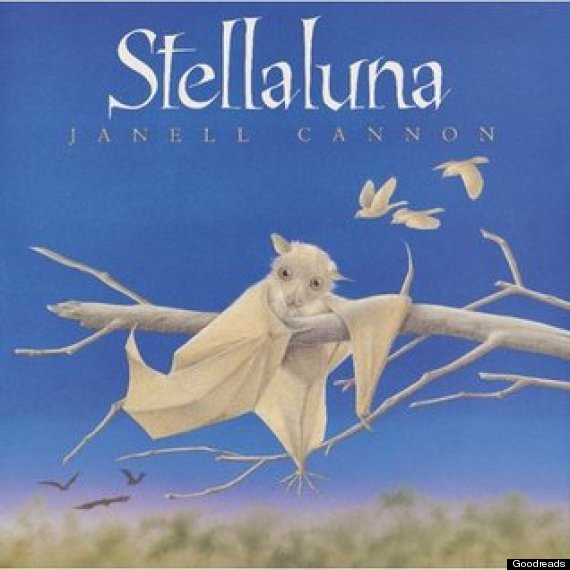 Stellaluna is the tender story of a lost young bat who finally finds her way safely home to her mother and friends. This award-winning book by Janell Cannon has sold over 500,000 copies and was on the bestseller list for more than two years. -- Goodreads
Chrysanthemum by Kevin Henkes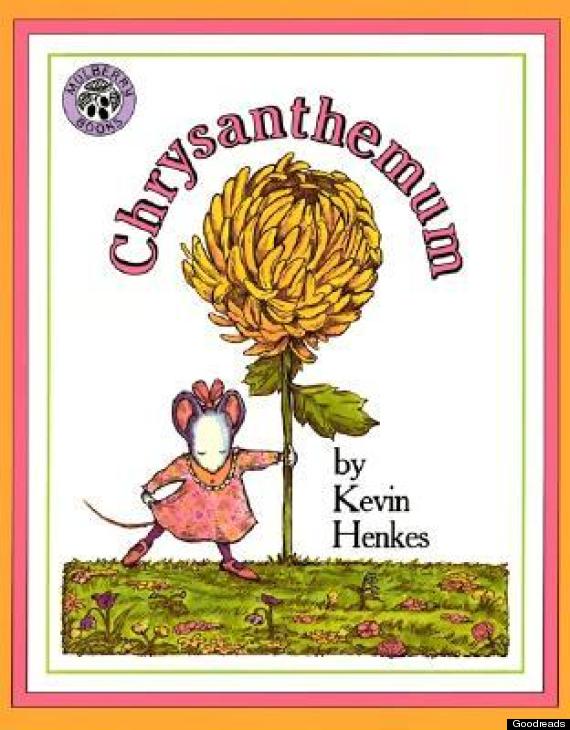 This is the story of a little girl with an extraordinary name she loves, until others start to tease her. The kind words and actions of a teacher give Chrysanthemum and her classmates a new perspective. This book teaches children about the power of words to hurt and heal, and how one person can make things right. -- Reach Out and Read
1994
Guess How Much I Love You by Sam McBratney & Anita Jeram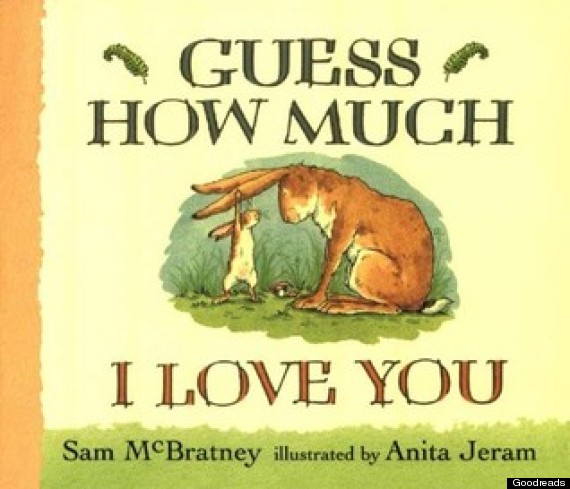 "Guess how much I love you," says Little Nutbrown Hare. Little Nutbrown Hare shows his daddy how much he loves him: as wide as he can reach and as far as he can hop. But Big Nutbrown Hare, who can reach farther and hop higher, loves him back just as much. Well then Little Nutbrown Hare loves him right up to the moon, but that's just halfway to Big Nutbrown Hare's love for him. -- Goodreads
Noisy Nora by Rosemary Wells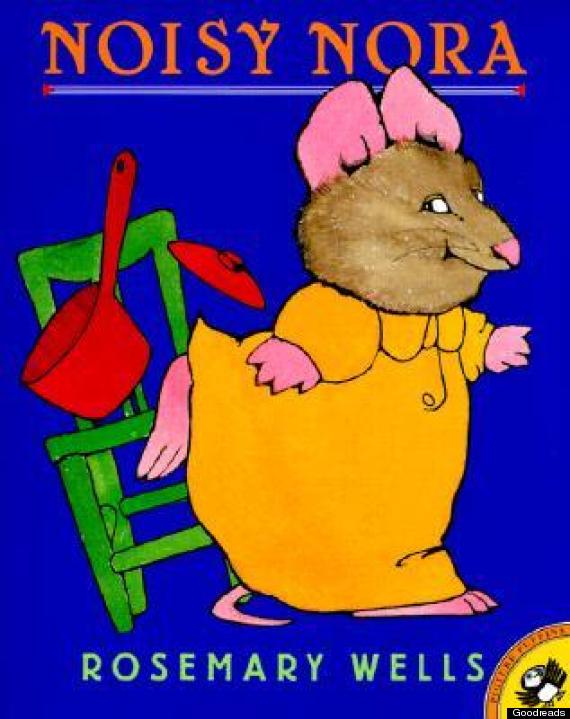 How noisy can one child be?! Nora can be quite noisy, but it's when she is quiet that her absence is noticed. This is a terrific book to reassure every child that, noisy or quiet, he is loved. -- Reach Out and Read
1995
Officer Buckle & Gloria by Peggy Rathmann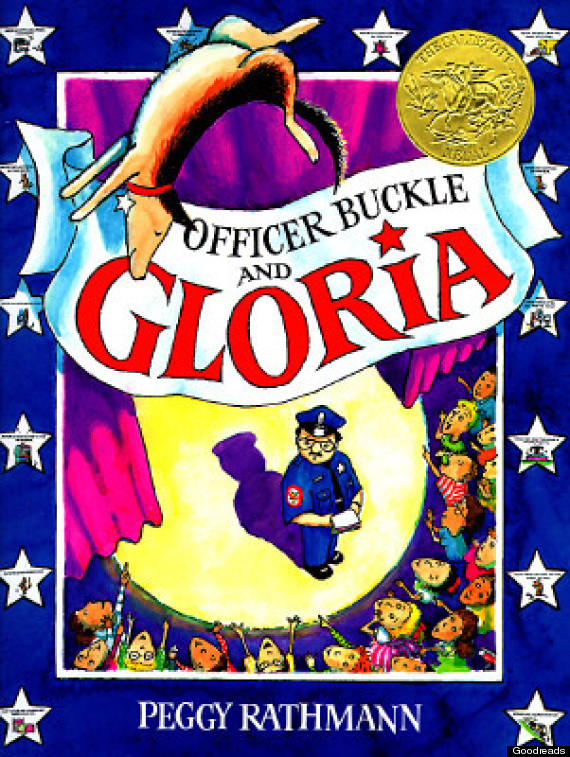 Goodreads member Kym Machovina says, "The way Officer Buckle's dog, Gloria, steals the show is funny and captivating....I highly recommend this book for its message of resolving hurt feelings and misunderstandings, the importance of teamwork, forgiveness and safety, safety, safety." -- Goodreads
Time for Bed by Mem Fox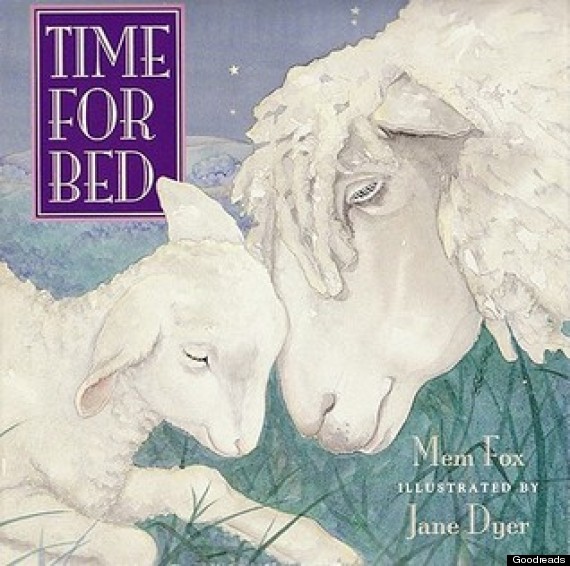 Gentle watercolors and repetitive rhymes make this collection of animal babies and their parents settling down for the night a perfect way to ease children into sleep at the end of a busy day. -- Reach Out and Read
1996
Falling Up by Shel Silverstein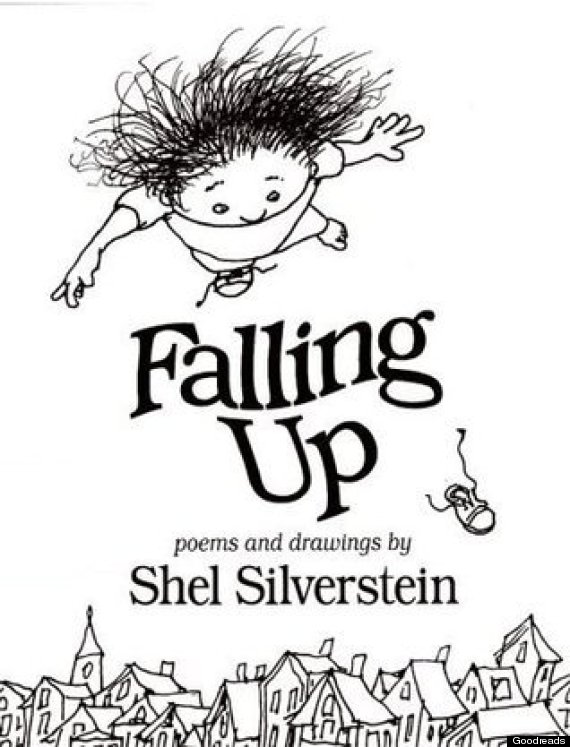 Poor Screamin' Millie is just one of the unforgettable characters in this wondrous new book of poems and drawings by the creator of Where the Sidewalk Ends and A Light in the Attic. Here you will also meet Allison Beals and her twenty-five eels; Danny O'Dare, the dancin' bear; the Human Balloon; and Headphone Harold. -- Goodreads
Wilfrid Gordon McDonald Partridge by Mem Fox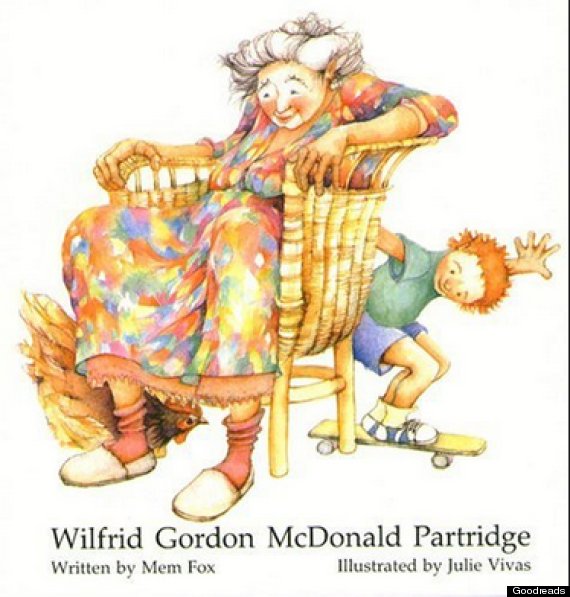 One little boy with a great big name, one elderly lady with a long name, and one wonderful friendship until Miss Nancy starts to forget. It is Wilfrid who helps bring back Miss Nancy's memories in this loving story about friendship and a kindness that has no boundaries. -- Reach Out and Read
1997
The Was an Old Lady Who Swallowed a Fly by Simms Taback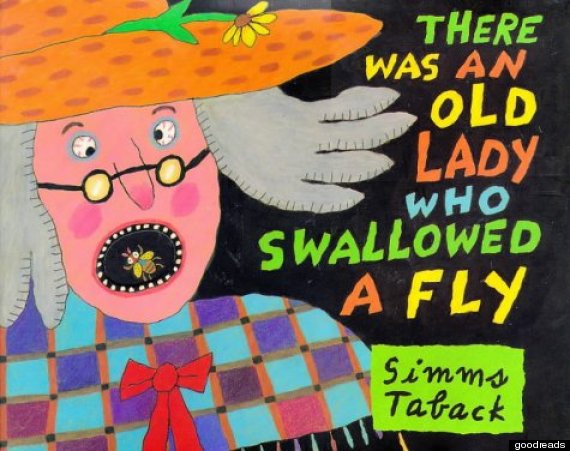 An old favorite as you've never seen it before! Everyone knows the song about the old lady who swallowed a fly, a spider, a bird, and even worse, but who's ever seen what's going on inside the old lady's stomach? With this inventive die-cut artwork, Simms Tabak gives us a rollicking, eye-popping version of the well-loved poem. -- Goodreads
Mouse Paint by Ellen Stoll Walsh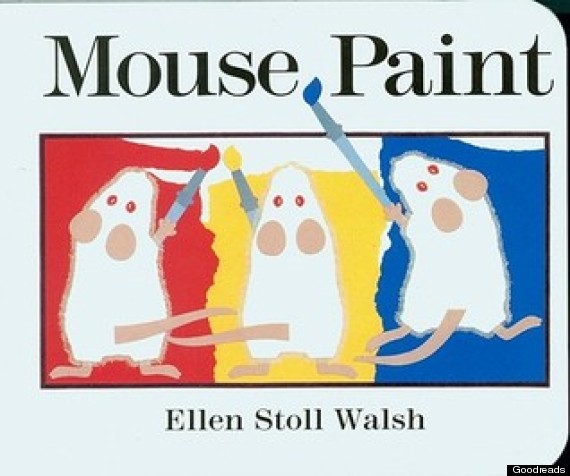 Learning about colors and how to create new colors is fun in this adventure of smart mice using paint to evade the cat. -- Reach Out and Read
1998
A Bad Case of Stripes by David Shannon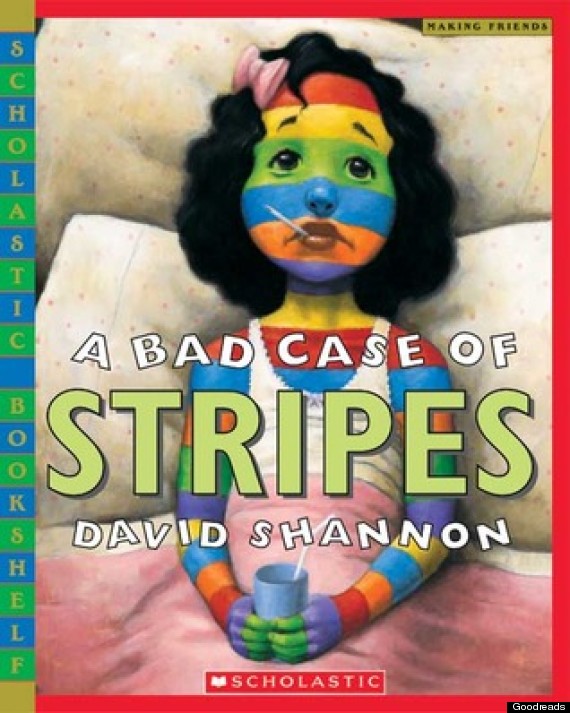 Camilla Cream loves lima beans, but she never eats them. Why? Because the other kids in her school don't like them. And Camilla Cream is very, very worried about what other people think of her. In fact, she's so worried that she's about to break out in...a bad case of stripes! -- Goodreads
I Went Walking by Sue Williams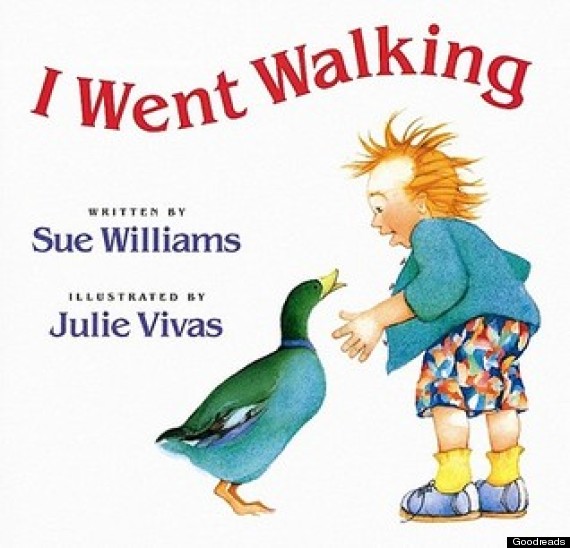 As a child goes walking in this vibrantly illustrated book, he is joined by a succession of animals. Each animal is only partially shown, offering readers the chance to guess which creature might next be following the little boy. -- Reach Out and Read
1999
Click Clack Moo: Cows That Type by Doreen Cronin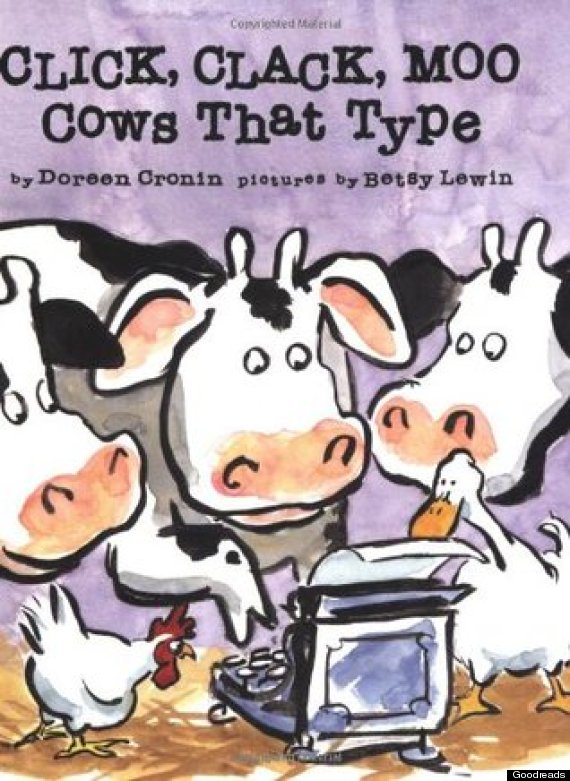 Farmer Brown has a problem, his cows like to type. All day long he hears click, clack, moo. But the problems begin when the cows start leaving him notes. They want electric blankets. And when they don't get what they want, they go on strike. -- Goodreads
Babyfaces: Smile! by Roberta Grobel Intrater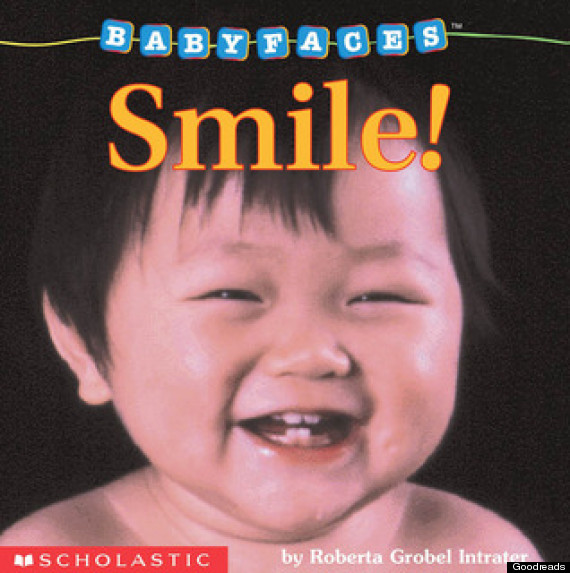 Babies love to look at other babies, and this collection of full-page photos of cheerful tots is a perfect first board book to share with your baby. -- Reach Out and Read
2000
Olivia by Ian Falconer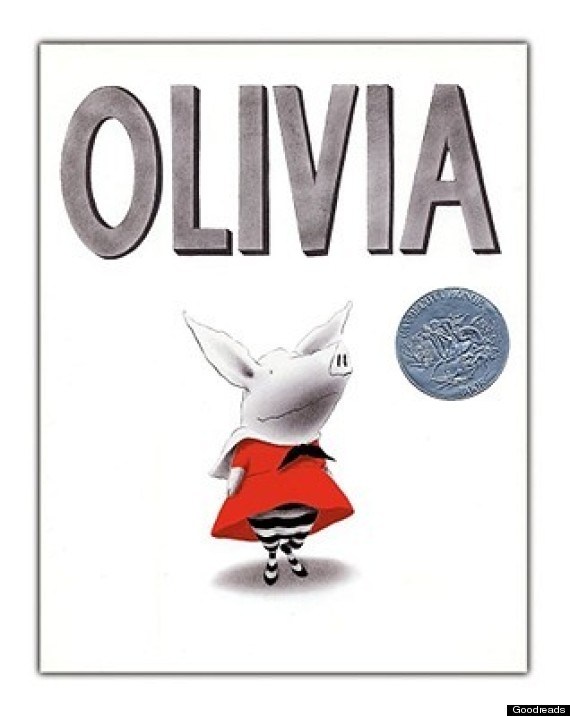 Have fun with Olivia... dressing up, singing songs, building sand castles, napping (maybe), dancing, painting on walls and - whew! - going to sleep at last. -- Goodreads
Clip-Clop! by Nicola Smee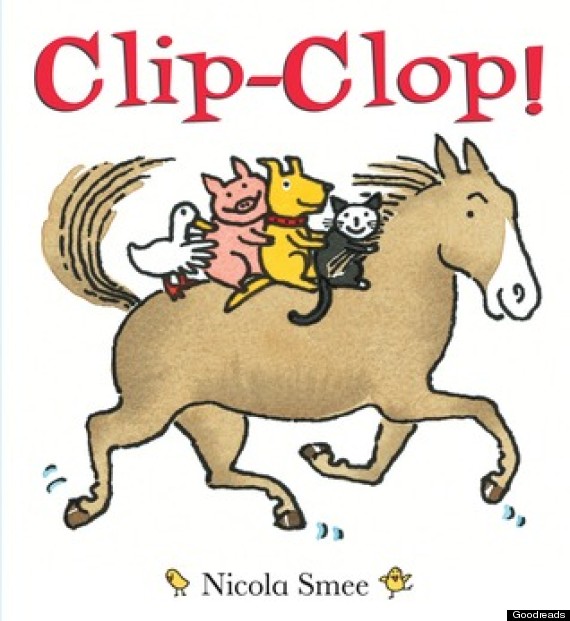 Every child adores getting twirled and tossed by Mommy and Daddy. Again! Again, they squeal. That's the rapturous joy Nicola Smee captures, in simple rhythmic text and charming pictures. One after the other, a group of barnyard friends climb aboard Mr. Horse for a ride. Faster, they beg…, faster! But will faster lead to disaster? No…--just a satisfying ending that toddlers will love! -- Goodreads
2001
The Three Pigs by David Wiesner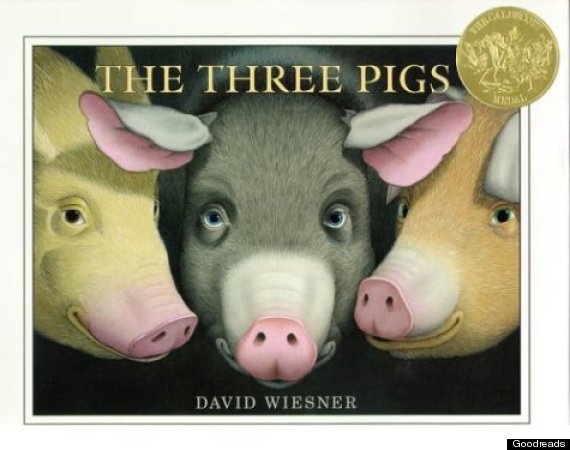 This Caldecott Medal-winning picture book begins placidly (and familiarly) enough, with three pigs collecting materials and going off to build houses of straw, sticks, and bricks. But the wolf's huffing and puffing blows the first pig right out of the story . . . and into the realm of pure imagination. -- Goodreads
Over in the Meadow by Ezra Jack Keats


This classic rhyme by Olive Wadsworth is matched by Keats' timeless artwork. The rich vocabulary, rhyming, and repetition help children develop their language skills as they enjoy what goes on over in the meadow. -- Reach Out and Read
2002
Bear Snores On by Karma Wilson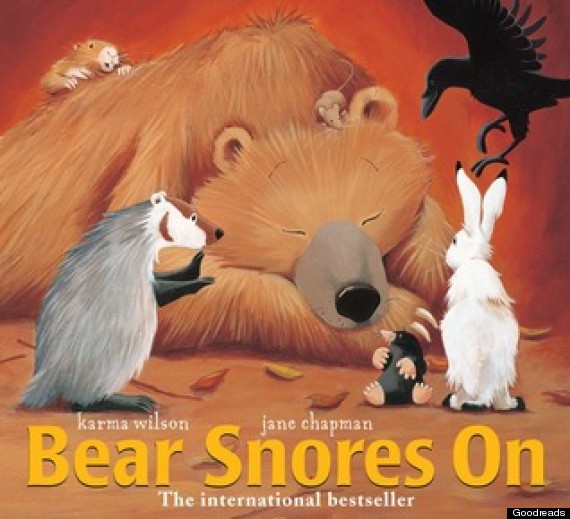 One by one, a whole host of different animals and birds find their way out of the cold and into Bear's cave to warm up. But even after the tea has been brewed and the corn has been popped, Bear just snores on!
See what happens when he finally wakes up and finds his cave full of uninvited guests -- all of them having a party without him! -- Goodreads
Hush! A Thai Lullaby by Minfong Ho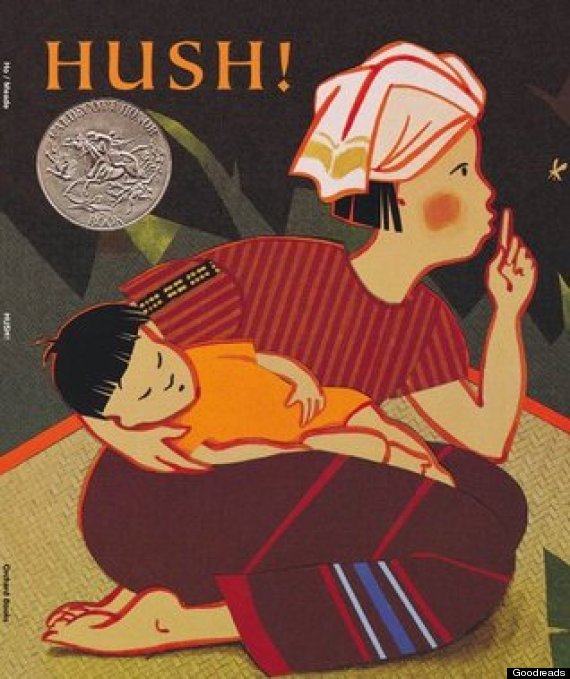 Rich illustrations fill this simple story of a mother trying to shush the creatures -- from lizards to elephants -- so that her baby can sleep. Amid the growing number of animals in need of shushing, it turns out that it is the mother who needs to sleep. -- Reach Out and Read
2003
Don't Let the Pigeon Drive the Bus by Mo Willems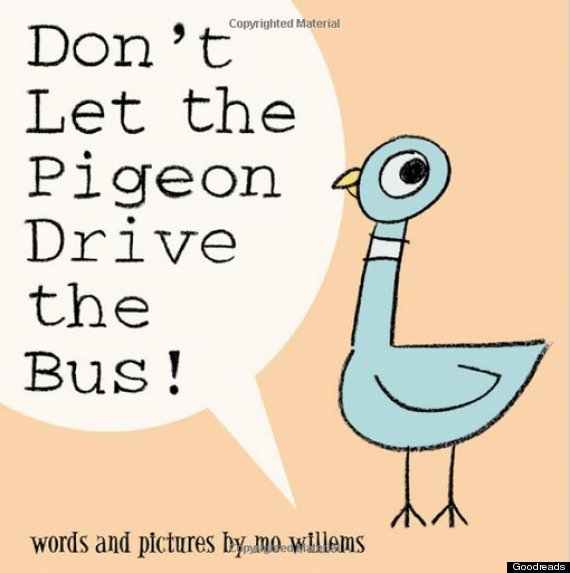 When a bus driver takes a break from his route, a very unlikely volunteer springs up to take his place-a pigeon! But you've never met one like this before. As he pleads, wheedles, and begs his way through the book, children will love being able to answer back and decide his fate. In his hilarious picture book debut, popular cartoonist Mo Willems perfectly captures a preschooler's temper tantrum. -- Goodreads
Hug by Jez Alborough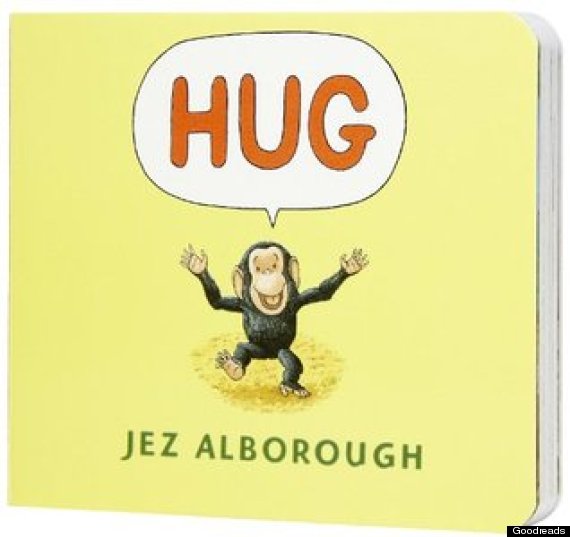 Bobo just wants a hug but no one seems to understand him. It's not until he reaches his mother that Bobo get what he needs. Children can follow the story by looking at the expression on Bobo's face. Hug provides a great opportunity for you and your child to talk about what he would do to help Bobo. -- Reach Out and Read
2004
Kitten's First Full Moon by Kevin Henkes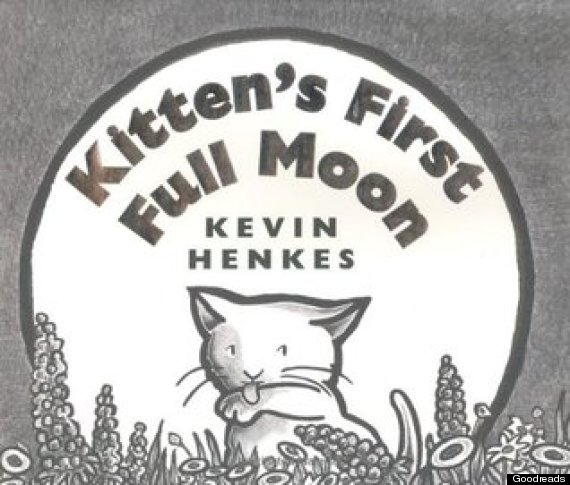 The nationally bestselling picture book about a kitten, the moon, and a bowl of milk, written by the celebrated author and illustrator Kevin Henkes, was awarded a Caldecott Medal. -- Goodreads
Head, Shoulders, Knees and Toes... by Annie Kubler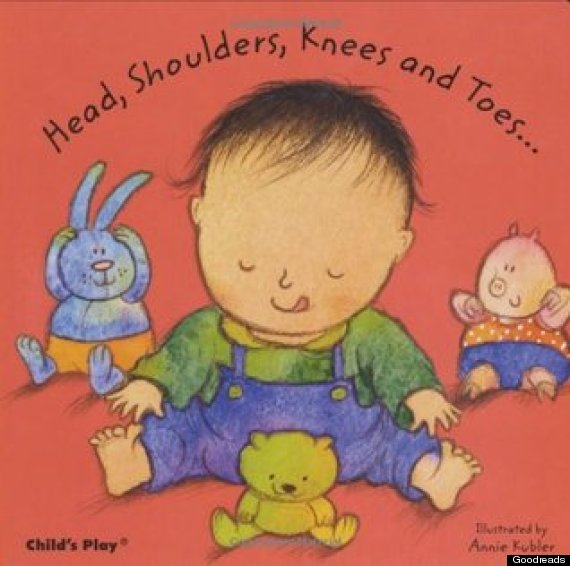 Roly-poly toddlers play this familiar game of naming body parts in this playful board book that will have young readers mimicking the actions on the pages. It's fun from head to toe! -- Reach Out and Read
2005
Llama Llama Red Pajama by Anna Dewdney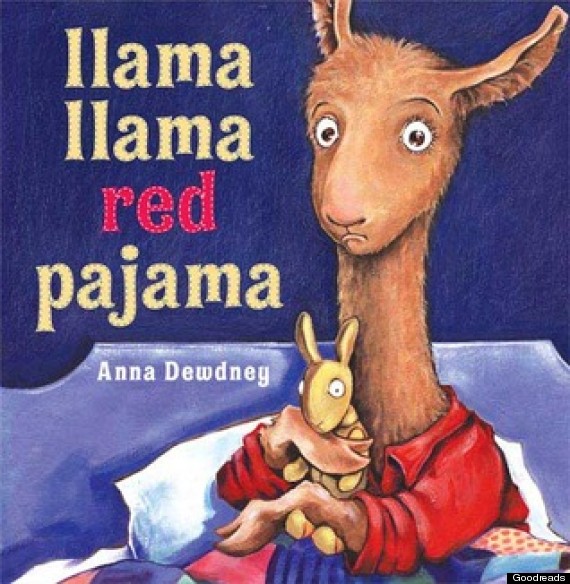 Llama, Llama red pajama waiting, waiting for his mama. Mama isn't coming yet. Baby Llama starts to fret. In this infectious rhyming read-aloud, Baby Llama turns bedtime into an all-out llama drama! Tucked into bed by his mama, Baby Llama immediately starts worrying when she goes downstairs, and his soft whimpers turn to hollers when she doesn't come right back. But just in time, Mama returns to set things right. Children will relate to Baby Llama's need for comfort, as much as parents will appreciate Mama Llama's reassuring message. -- Goodreads
Owl Babies by Martin Waddell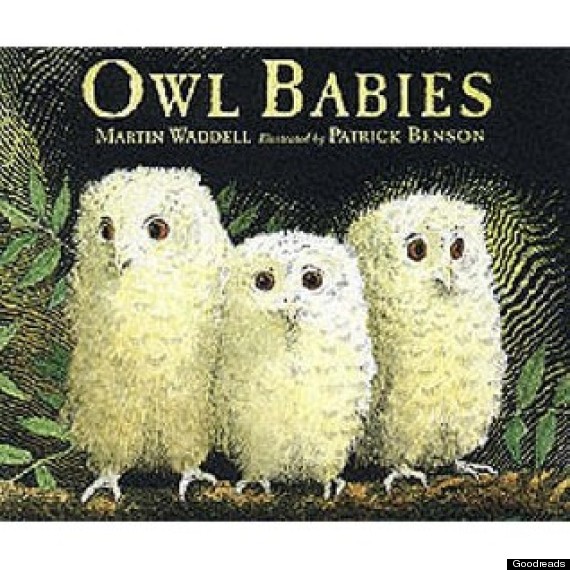 Where's mommy? When's mommy coming back? Children (and parents) undergoing separation anxiety can empathize with the three little owl babies fretting over their mother's whereabouts. Mommy, of course, returns to her relieved and delighted babies. -- Reach Out and Read
2006
Pinkalicious by Victoria Kann & Elizabeth Kann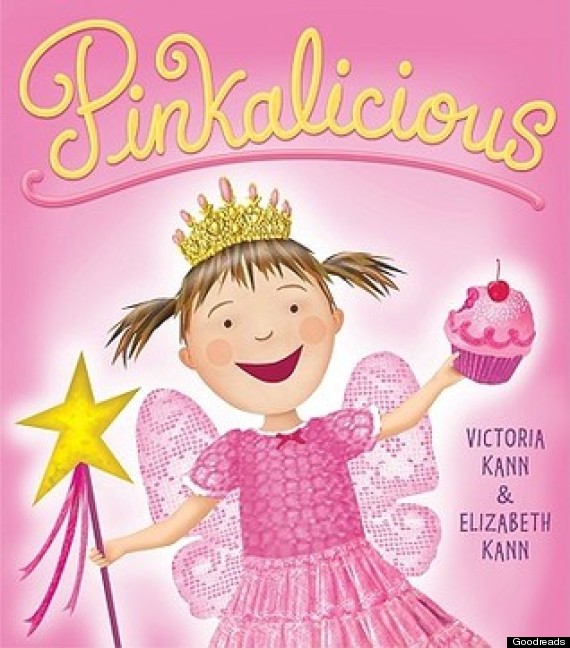 This sparkling picture book, filled with such favorites as pink bubble gum, pink peonies, pink cotton candy, and pink fairy princess dresses, celebrates all things pink while showing that being yourself is best of all. -- Goodreads
How I Became a Pirate by Melinda Long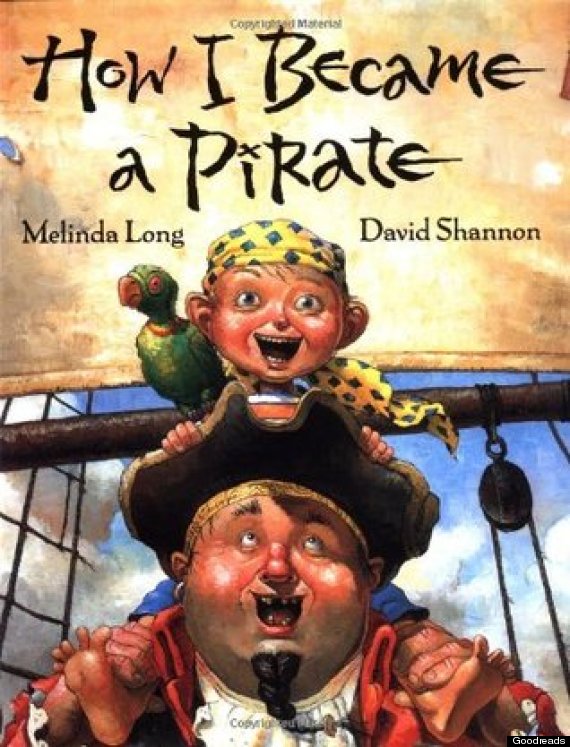 Jeremy Jacob joins Braid Beard's merry band of pirates and cheerfully embraces a life with no bedtimes, table manners, or tiresome rules, but then he realizes that pirates don't get tucked into bed or have bedtime stories read. -- Reach Out and Read
2007
Henry's Freedom Box by Ellen Levine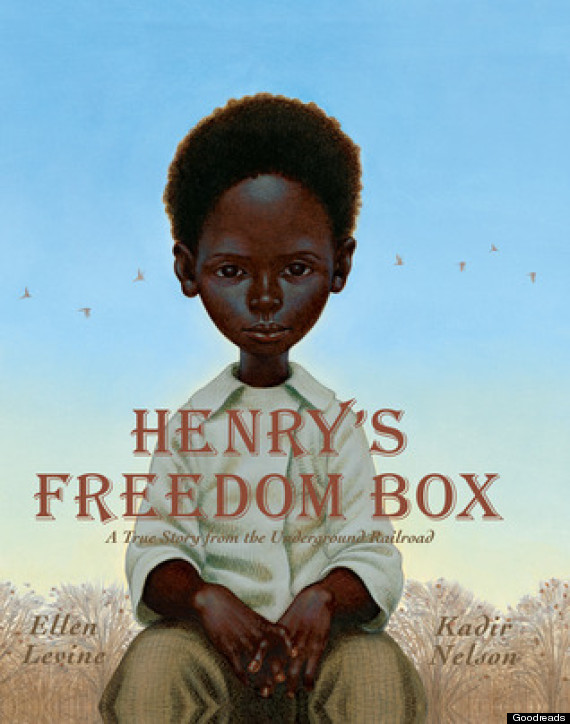 A stirring, dramatic story of a slave who mails himself to freedom by a Jane Addams Peace Award-winning author and a Coretta Scott King Award-winning artist. -- Goodreads
Does a Kangaroo Have a Mother, Too? by Eric Carle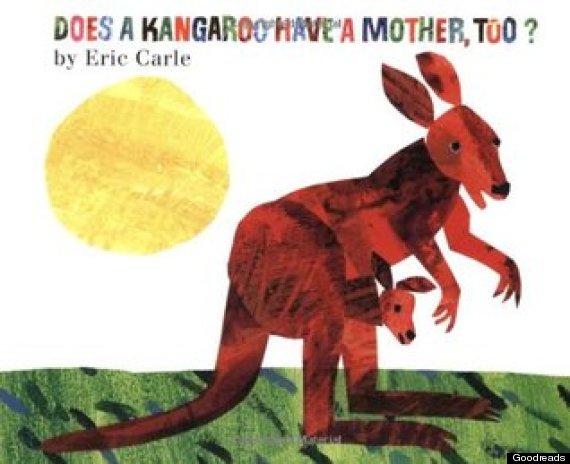 Of course a kangaroo has a mother, too -- just like you! Animal babies and their mothers are featured for you and your baby to name and match together. And the other thing about the kangaroo's mother? She loves him just like your mother loves you! -- Reach Out and Read
2008
Splat the Cat by Rob Scotton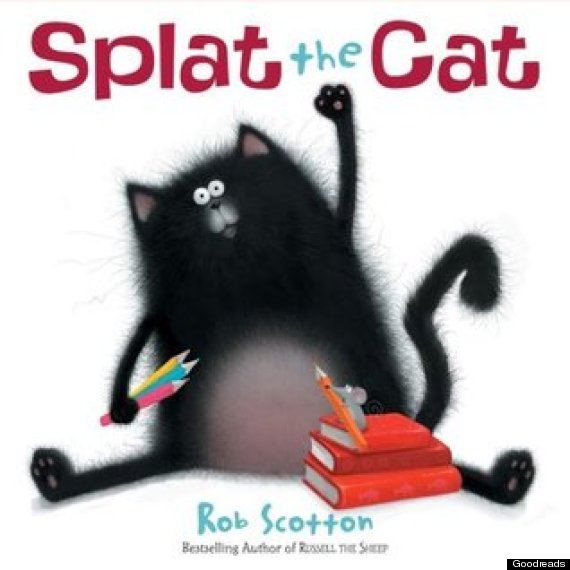 It's Splat's first day of school and he's worried. What if he doesn't make any new friends? Just in case, Splat decides to bring along his pet mouse, Seymour, and hides him in his lunchbox. The teacher, Mrs. Wimpydimple, introduces Splat to the class and he soon starts learning all his important cat lessons. But when Seymour escapes and the cats do what cats do (they chase mice!), Splat's worried again. Maybe now he'll lose all his friends, old and new! Just in time, wise Mrs. Wimpydimple takes charge and teaches everyone an important new lesson. Maybe Cat School is going to be okay after all! -- Goodreads
Lola at the Library by Anna McQuinn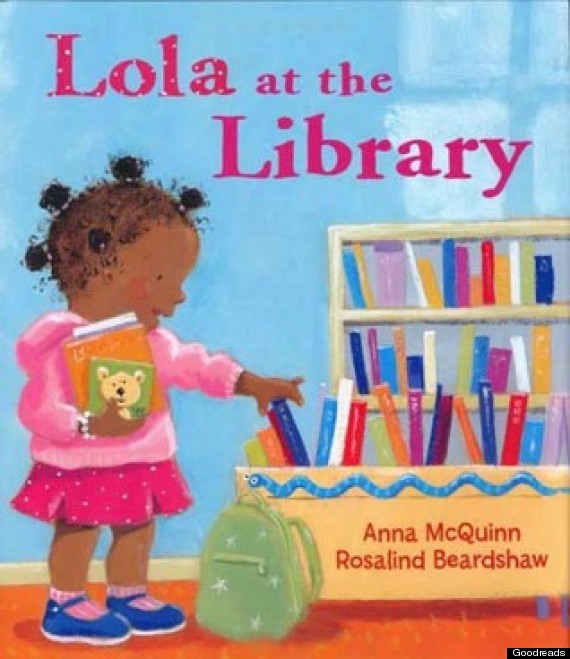 What is Lola's favorite day? It's the day each week when Lola and her mother visit the library. There are story hours and books galore to choose and take home to read. Share this cozy story about the joys of sharing books with the preschooler in your life. -- Reach Out and Read
2009
The Lion and the Mouse by Jerry Pinkney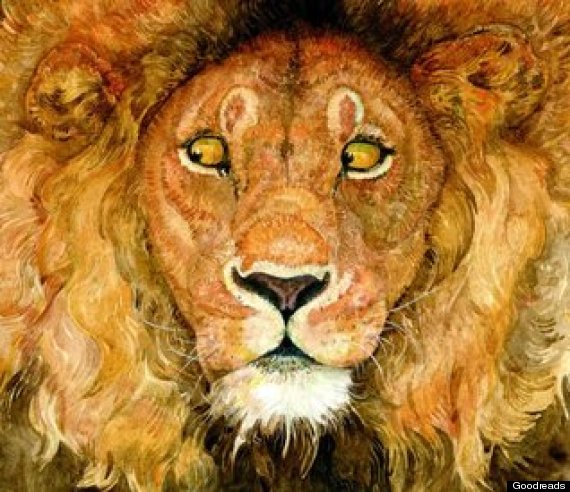 In award-winning artist Jerry Pinkney's wordless adaptation of one of Aesop's most beloved fables, an unlikely pair learn that no act of kindness is ever wasted. After a ferocious lion spares a cowering mouse that he'd planned to eat, the mouse later comes to his rescue, freeing him from a poacher's trap. With vivid depictions of the landscape of the African Serengeti and expressively-drawn characters, Pinkney makes this a truly special retelling, and his stunning pictures speak volumes. -- Goodreads
Bunny My Honey by Anita Jeram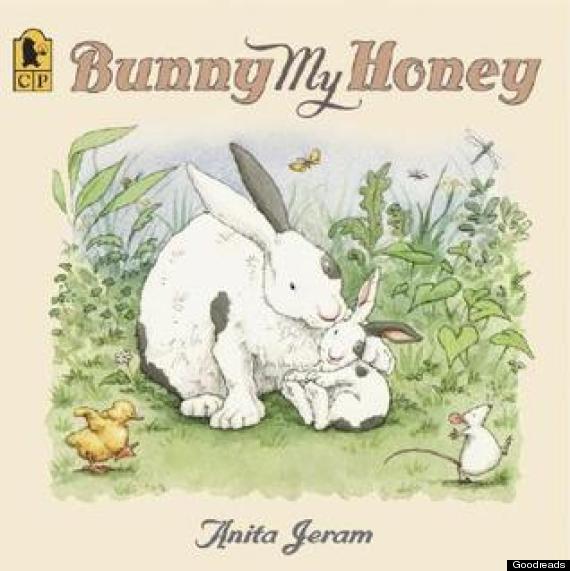 A tender story of a lost little bunny being sought (and found) by his mother. Look for the delightful details in the illustrations, such as the mother's ears sticking up in the grass or the bunny's face peeking out from among the ferns. This is a great book to read to a child in need of a little reassurance. -- Reach Out and Read
2010
Pete the Cat: I Love My White Shoes by Eric Litwin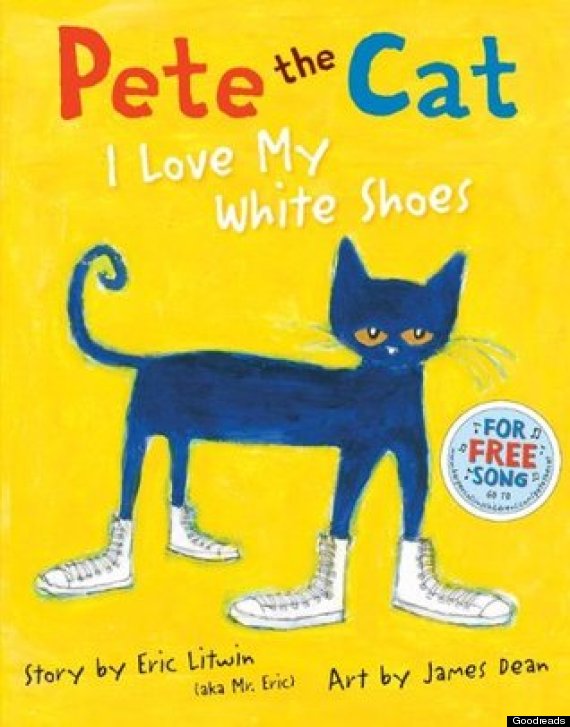 Pete the Cat goes walking down the street wearing his brand new white shoes. Along the way, his shoes change from white to red to blue to brown to WET as he steps in piles of strawberries, blueberries, and other big messes! But no matter what color his shoes are, Pete keeps movin' and groovin' and singing his song...because it's all good. Pete the Cat: I Love My White Shoes asks the reader questions about the colors of different foods and objects. -- Goodreads
Book! by Kristine O'Connell George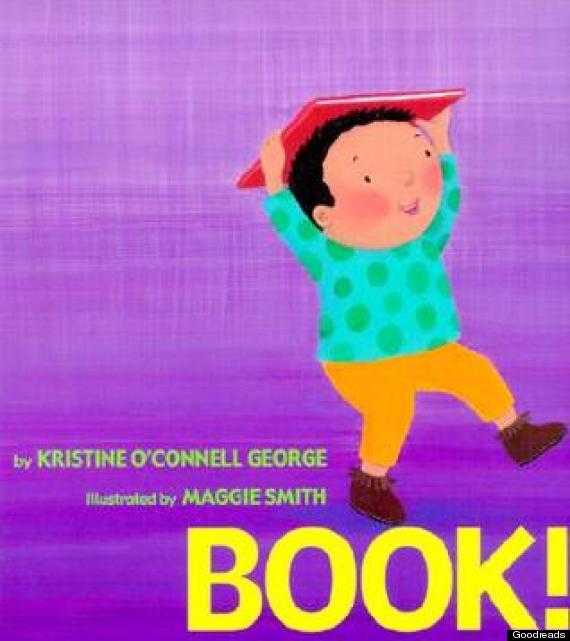 This charmingly illustrated board book celebrates books! See what a book can mean to a young child as he takes his favorite book with him everywhere. You'll recognize scenes from your own home in this joyous story of a boy and his book. -- Reach Out and Read
2011
I Want My Hat Back by Jon Klassen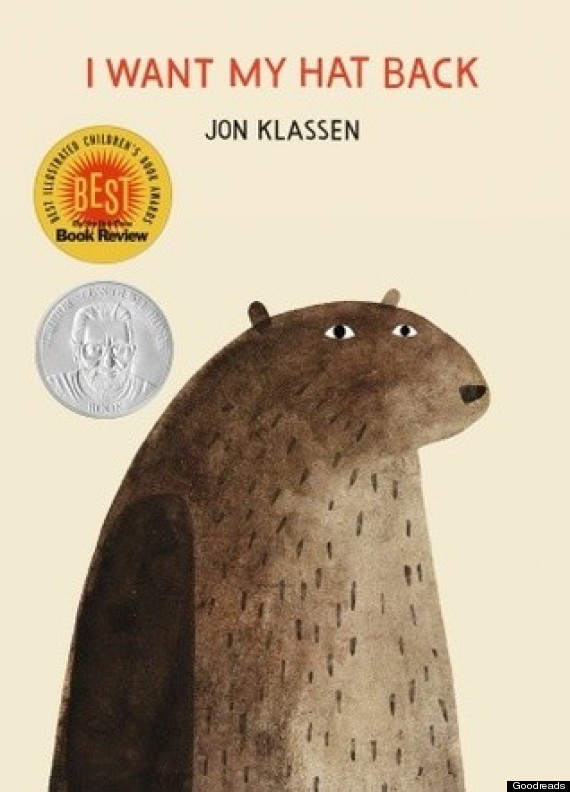 A bear almost gives up his search for his missing hat until he remembers something important. -- Goodreads
Eating the Rainbow: A Colorful Food Book by Rena D. Grossman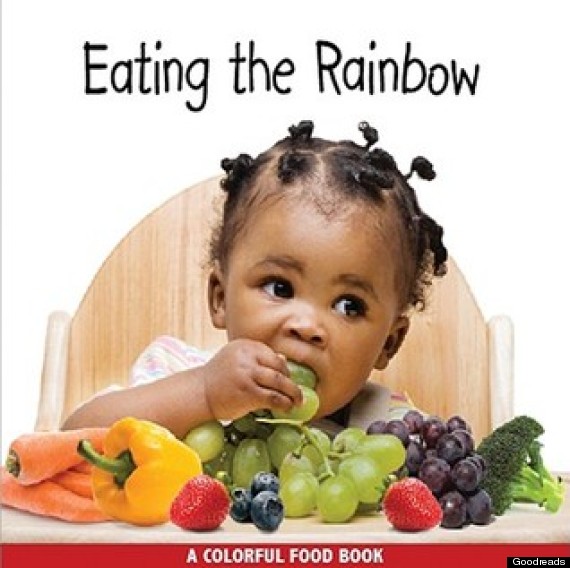 Good eating habits start early. In this board book filled with colorful photos of children enjoying a wide variety of fruits and vegetables, readers will find a great introduction to healthy eating. -- Goodreads
2012
Extra Yarn by Mac Barnett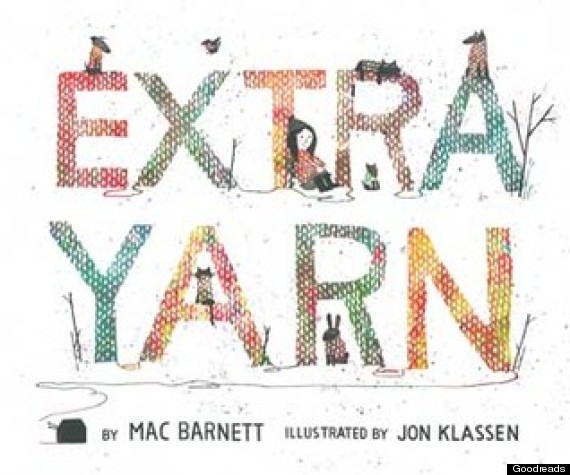 This looks like an ordinary box full of ordinary yarn.
But it turns out it isn't. -- Goodreads
Lullaby Moon by Rosie Reeve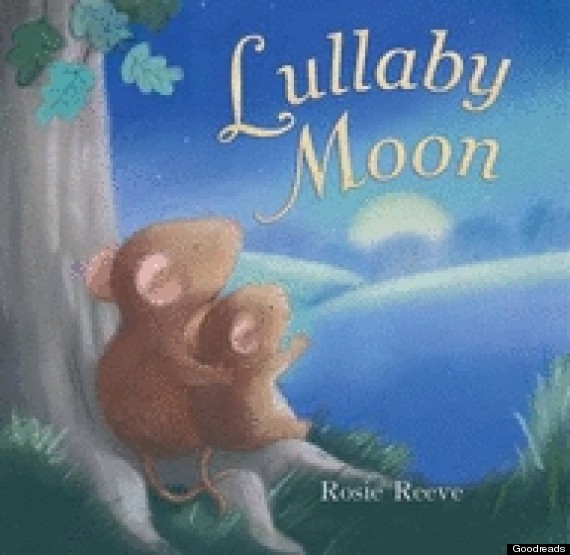 Follow mother mouse and her baby through their day until it is time to say good night. The illustrations in this book are filled with cozy moments perfect for you and your baby to end your busy day together. This is a good story for teaching children the sequence of events and that we all must rest. -- Reach Out and Read
2013
The Day the Crayons Quit by Drew Daywalt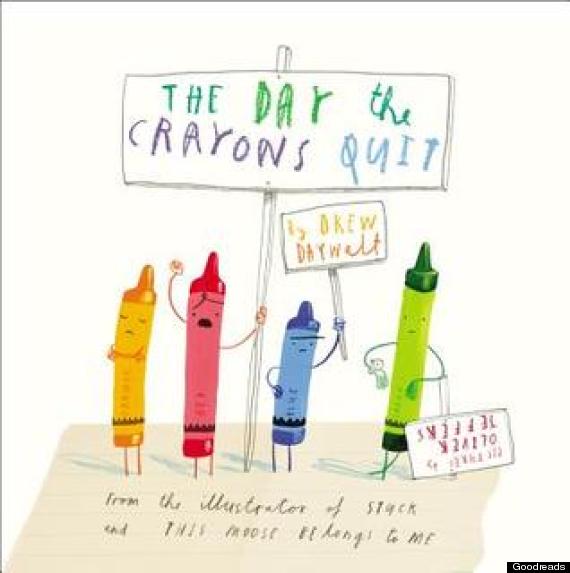 Poor Duncan just wants to color. But when he opens his box of crayons, he finds only letters, all saying the same thing: We quit! -- Goodreads
Little Owl's Night by Divya Srinivasan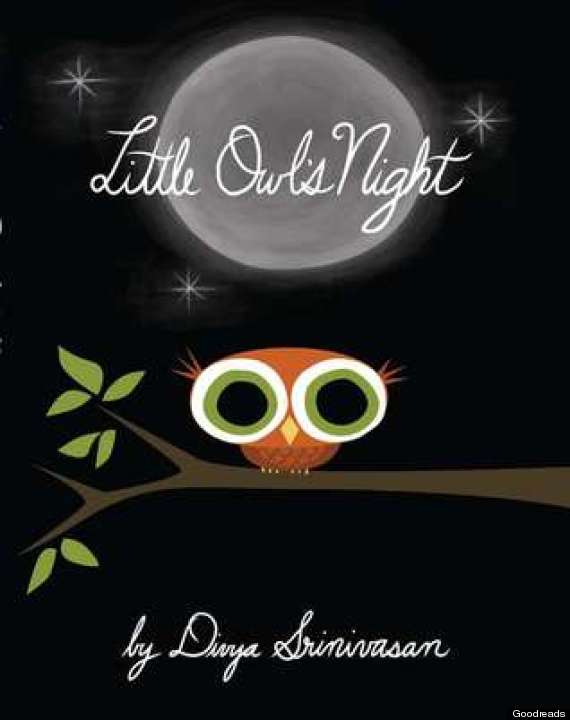 Do you live with a night owl who struggles with the idea of having to go to bed? Little Owl enjoys his life in the woods at night alongside his friends, as insects hum and frogs croak, but he wonders what happens during the daytime while he sleeps. Through this book, children will enjoy learning about what happens after dark when they are tucked into bed. -- Reach Out and Read
Like Us On Facebook |

Follow Us On Twitter |

Contact HuffPost Parents