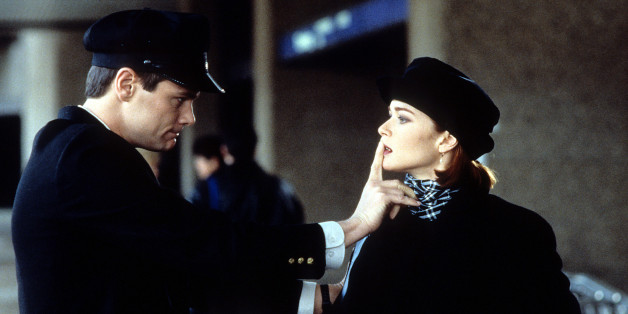 Gone are the bathroom jokes, violent condiment squirts and most annoying sounds in the world, instead focusing in on the relationship between Jim Carrey's Lloyd Christmas and Lauren Holly's Mary Swanson. Instead of Carrey playing a guy whose idiotic enough to travel across the country in a shaggin' wagon because he's too stupid to realize how creepy that is, he's a normal guy who travels across the country in a shaggin' wagon, fully aware of his stalker status. We just hope that sloppy, beautiful kiss makes the final cut.
SUBSCRIBE AND FOLLOW
Get top stories and blog posts emailed to me each day. Newsletters may offer personalized content or advertisements.
Learn more