Haunting, faceless mannequins are swarming Cleveland this month. They're dressed in hooded sweatshirts, loose pants and weathered sneakers, and -- from just a few feet away -- look like they could be any ordinary teenager.
Would you take the time to take a closer look?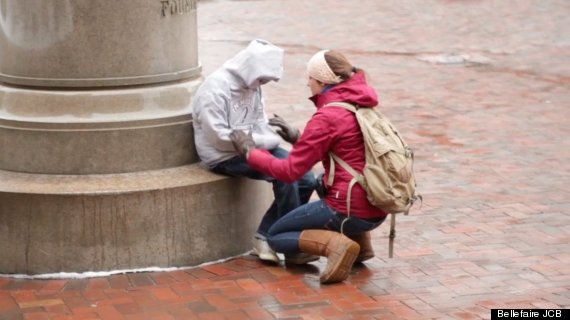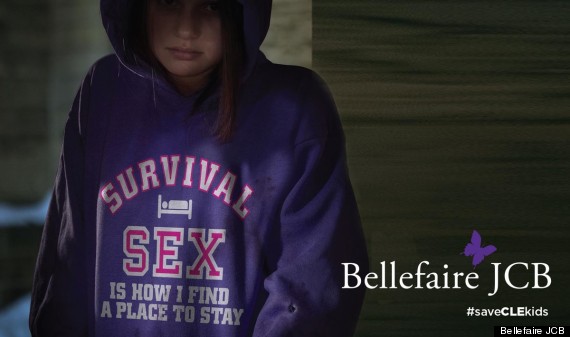 The campaign aims to expose the reasons behind youth homelessness -- across the mannequins' sweatshirts are statements, such as "Survival sex is how I find a place to sleep," "My dad kicked me out because I'm gay," and "I'm missing and my parents don't care." Nearby signs present startling facts on youth homelessness, showing why the public should care.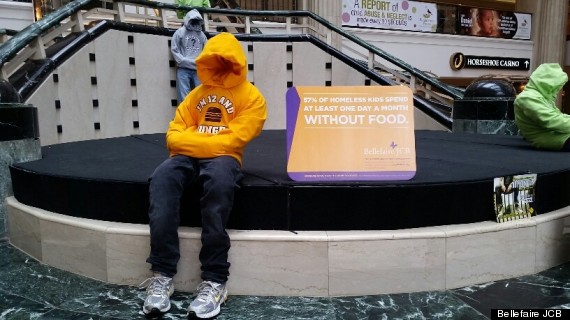 To learn more about Bellefaire JCB's mission to raise awareness about youth homelessness, visit the campaign's website. You can also text CLEKIDS to 20222 to donate $10 towards the mission. A 24/7 confidential hotline for youth in need is available at 216-570-8010.
Mannequins invade downtown in homeless youth campaign
FOLLOW HUFFPOST