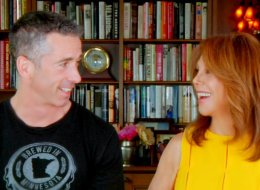 Dan Savage, Host of Savage Lovecast, provided some expert advice on dealing with dry spells in an adult long-term relationship.
Dan and his husband Terry have been together for over 20 years and have a child, and he admitted that there have been times where the "tide rolled out" in their sex life.
"It helped us to acknowledge the dry spell, but the desire always comes back. Whether you and your partner are exhausted or traveling, being able to acknowledge the dry spell means you can get back to it," Dan explained.
Dan also emphasized the importance of transparency when experiencing a dry spell. "There's no need to tiptoe around the awkwardness," he urged.
Dan's final piece of advice for getting through the dry spell: "Trust that you'll get back in touch sexually again soon. It will help dispel tension and resentment if you can say 'we're not done yet' to your partner."
For more of Dan's relationship advice, view the slideshow below:
Dating, Sex And Love Tips From Dan Savage
Relationships often involve betrayal, and forgiveness is the oil that keeps a relationship moving smoothly. In order for a long-term relationship to work, you need to establish forgiveness and trust.

Despite how the old saying goes, when you wake up the morning after a fight, you'll often realize that the issue you were fighting over is no longer relevant.

If you want to have sex on the third date, go for it! Move in the direction of sex with your partner if you want to, but articulate your desire in a way that feels right to you. Affirmative consent -- knowing when and how to get a yes -- is better than getting a no.

Often when you're young, you have to find a place and time to have sex. In an adult long-term relationship, it often gets boring because it's expected. Create new obstacles, and have a playful sexual adventure together.

When it comes to your online dating profile, be honest, and keep it brief. Also, be smart about how you meet up with dates. Meet people in public for the first time, and make sure you know their real name and phone number. Plan a date that is not open-ended, such as lunch or coffee in the afternoon, so that you have somewhere to go after it ends.

If a partner asks you for a sex act that you're not willing to perform, don't compromise. For instance, if oral sex is really important to your satisfaction, then you have a right to prioritize that. Sexual compatibility is very important when it comes to relationships -- you both need to be in touch with your sexuality, and to make sure that your needs are being met in the bedroom.

Whether you're exhausted or traveling, being able to acknowledge a dry spell in your relationship gives you a way to get back to it. Trust that you will, indeed, connect sexually again soon. It helps dispel resentment if you can say, "This is just temporary; we're not done."

Lovemaking is what any two people make of it. Whatever works for your relationship works for you, and you should enjoy it. For instance, if one of you needs a break from getting thrown around the bed, and wants something more tender, then speak out and respect that.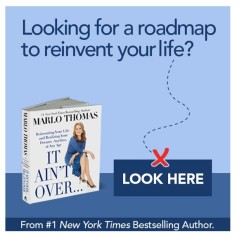 Add Marlo On Facebook:
Follow Marlo on Twitter:

Weekly Newsletter

Sign up to receive my email newsletter each week - It will keep you up-to-date on upcoming articles, Mondays with Marlo guests, videos, and more!

Sign up here