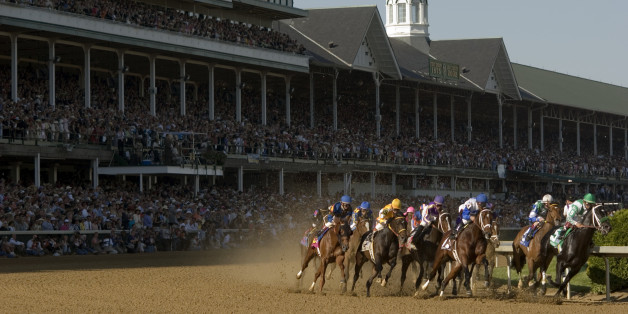 Joseph McNally via Getty Images
"The Greatest Two Minutes In Sports" is set to kick off in Louisville, Kentucky, on Saturday. At the 140th Kentucky Derby, women will parade the most fashionable and elaborate of hand-crafted hats, bets will made for and against the top 3-year-old thoroughbred horses in the game, and barrels of bourbon will be consumed.
That's all well-known fodder, but the annual horse race, which lasts just over two minutes, has a bizarre and fascinating history.
Here are nine things you probably didn't know about the Derby:
FOLLOW HUFFPOST