It's hard having kids because it's boring... It's just being with them on the floor while they be children. They read Clifford the Big Red Dog to you at a rate of 50 minutes a page, and you have to sit there and be horribly proud and bored at the same time.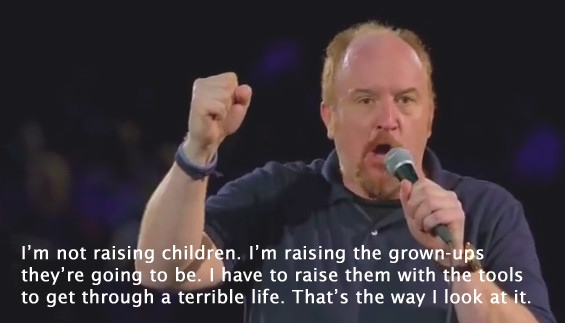 There's no more joyful feeling in the human experience than when a child's play is over… Nothing feels that good, when you can say, 'I'm not watching that any longer.' Every second my daughter is on stage, I can't breathe because I'm so proud of her, but this is a bad show.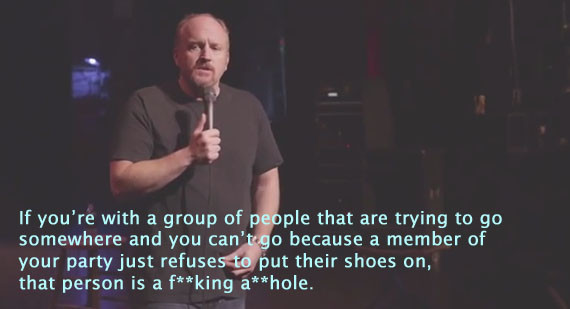 This kid does not poop. This kid craps. I was changing her diaper the other day, and it was like a 48-year-old alcoholic man's shit in her diaper... And I had no idea that my relationship to the vagina was gonna be cleaning shit out of a tiny one several times a day.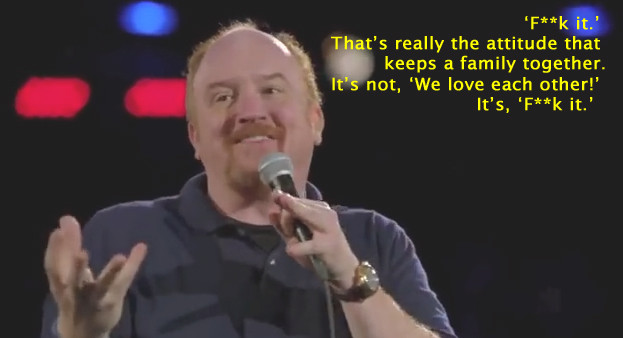 I'm a great father because I only get my kids for half the week. It's every parent's fantasy. I say goodbye to them on Wednesdays and know that I'll be lying in a pile of my own filth until it's time to see them again.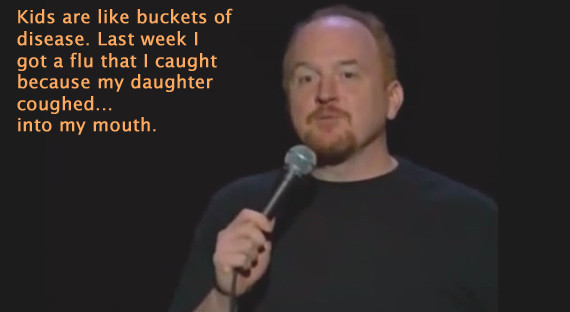 You know when you see a mother someplace just melting down on her kid? She's like, 'Shut up, I hate you, you're ugly!'... Any parents there are thinking, 'What did that shitty kid do to that poor woman? That poor woman. I wish I could help.'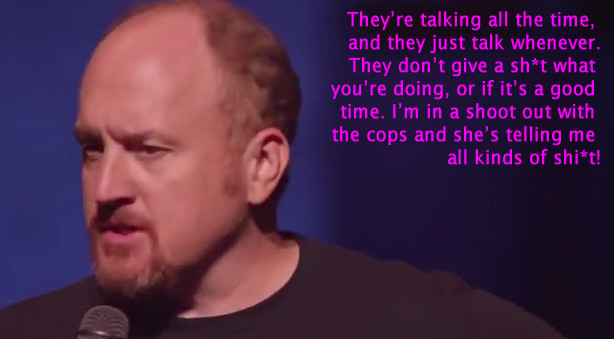 She's 5, 5 years old, you know what that means? Nothing that she says, matters. She's never said something actually important in her entire life. I literally could have missed every word this fucking kid has ever said, and nothing would be different!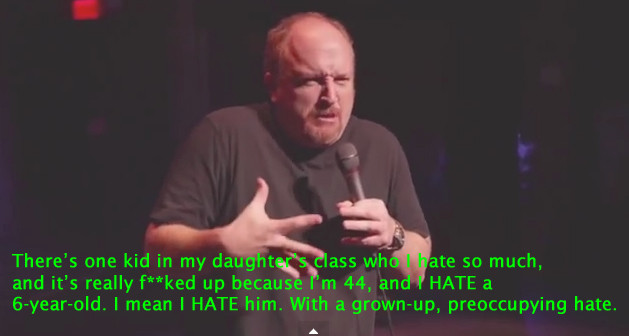 Some kids suck. Some kids are just sh*tty … and I think that some parents just want to [flip off] their kids all the time. As much as you love your kid, there has to be those times, when your kid is being a sh*t, and he's going 'Why can't I have some candy, I wanted a candy,' and you just wanna go, 'You know what? F**k you kid, alright? F**k you. How do you like that? F**k you, buddy.'
There are no laws on naming your children. None. You can name them anything you want. I'd like to name my kid a whole phrase. You know, something like 'Ladies and Gentlemen.' That'll be a cool name for a kid. 'This is my son, Ladies and Gentlemen!' Then, when he gets out of hand, I get to go, 'Ladies and Gentlemen, please!'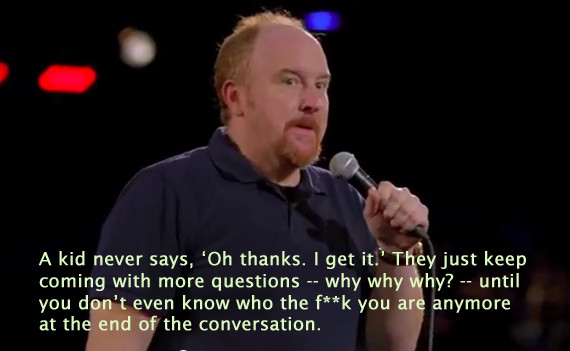 I just don't let em have it.. Yeah, it's easy. Just say, 'No, you can't have it; it's bad for you. But 'I want it,' 'I don't care what you want.'"
Related on HuffPost:
Timeless Truth Bombs From Louis CK
SUBSCRIBE AND FOLLOW
Get top stories and blog posts emailed to me each day. Newsletters may offer personalized content or advertisements.
Learn more