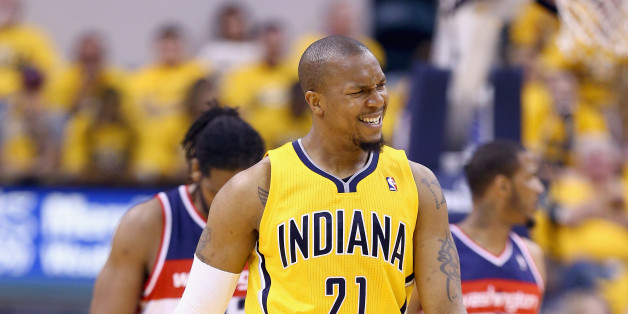 The Atlanta Hawks didn't defeat the Indiana Pacers in their first-round playoff series, but they might want credit if anyone does knock off the top seed in the Eastern Conference.
We handed out the blue print
Like the Wizards, the eight-seeded Hawks defeated the Pacers in Game 1 of their series. The Hawks would go on to take a 3-2 series lead but were unable to close out the Pacers. Indiana avoided becoming the sixth No. 1 seed to lose to a No. 8 seed by winning Game 6 and 7 to advance.With the Pacers ultimately prevailing in the series, Charles Barkley didn't sound convinced by Teague's blueprint claim.
"They lost," Barkley said on TNT. "The blueprint is supposed to work."
SUBSCRIBE AND FOLLOW
Get top stories and blog posts emailed to me each day. Newsletters may offer personalized content or advertisements.
Learn more