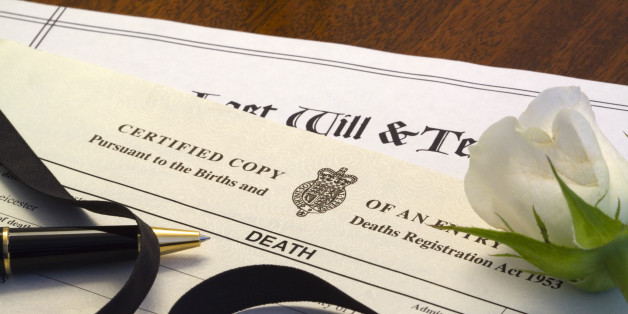 James E. Jordan died in 2006, but that allegedly didn't stop the NYPD from trying to arrest him.
The NYPD said on Tuesday they would finally clear Jordan's four arrest warrants after his widow, Karen Fennell, filed a lawsuit claiming that the cops have been repeatedly forcing their way into her Brooklyn home looking for him, NYPD spokeswoman Kim Royster told the New York Post.
Fennell's suit states that this year alone, officers have already shown up at her door four times, the New York Daily News reported.
The suit also alleges that officers never actually produced a warrant.
"On virtually each and every occasion that defendant officers unlawfully entered into the plaintiffs' home, they proceeded to perform a warrantless search of the said home," the complaint states, according to Courthouse News.
Fennell said the searches continued even after she posted her husband's death certificate on her front door.
"They tell me to be quiet or they'll lock me up," she told the New York Post. ""So they go through my entire house, turning out drawers, looking in closets, harassing my children and asking them terrible questions."
During one of the searches last July, cops arrested Fennell and Jordan's 31-year-old son, James Jordan Jr., on a weapons possession charge after officers found a pocket knife in the home, Fennell's attorney, Ugochukwu Uzoh, told Reuters. The charges were later dropped.
The NYPD spokeswoman told the Post that though the deceased man's warrants "were immediately vacated from the NYPD's system," the matter is still "under internal investigation."
Nevertheless, Uzoh and Fennell are planning to proceed with the lawsuit, which seeks damages for false arrest, excessive force, unlawful entry, racial profiling, harassment and other charges.
Like Us On Facebook |

Follow Us On Twitter |

Contact The Author
SUBSCRIBE TO & FOLLOW BREAKING ALERTS
Don't miss out — be the first to know all the latest and breaking news. Learn more