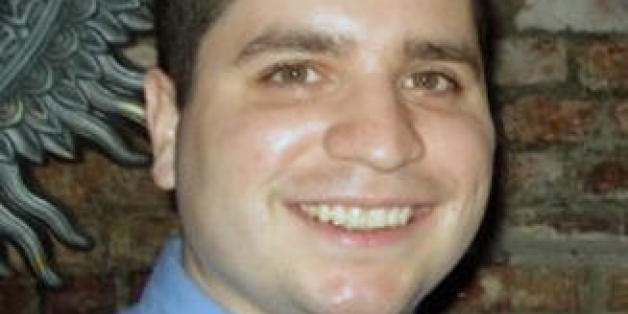 Gilberto Valle, the former NYPD officer convicted of attempting to kidnap, murder and eat dozens of women, has a new gig.
Valle's mother, Elizabeth, said that her son is now a jailhouse cook at the Metropolitan Correctional Center in lower Manhattan.
The New York Daily News reports:
"He has mastered making pizza," his mother, Elizabeth Valle, told the Daily News. The pizza is so good, she said, even the jail guards like to eat it.
She said that other workers in the kitchen crack jokes about Valle's attempted cannibalism, saying things like "Don't stand too close to the oven."
Valle is paid 44 cents an hour to make food in the prison kitchen, the Daily Intelligencer reports.
Last March, Valle was convicted of trying to kidnap and eat women, and of accessing a national crime database in order to conduct research on potential victims.
Valle, now 30, was arrested in October 2012 after his wife alerted police when she learned of his gruesome plots. His wife, with whom he has a young daughter, later testified against him in court.
He hasn't been sentenced, but could face life in prison when he is. Valle has remained incarcerated while pushing for an appeal, according to Fox News.
In March 2014, two of Valle's associates who he had conspired with online were convicted for their roles in a plot to kidnap, rape, torture and kill women and girls, according to the Associated Press.
Like Us On Facebook |

Follow Us On Twitter |

Contact The Author
ALSO ON HUFFPOST:
PHOTO GALLERIES
Cannibalism