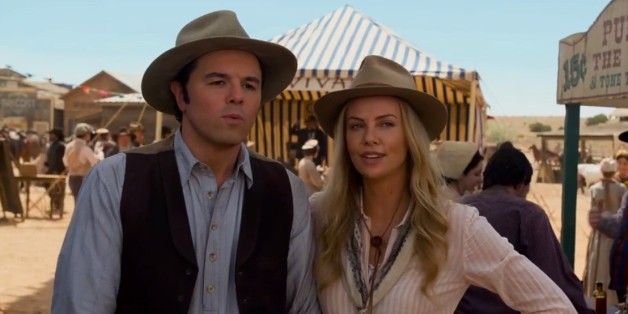 Here is the latest red band trailer for "A Million Ways To Die In The West," Seth MacFarlane's follow up to "Ted." The film, set for release on May 30, tells the story of a farmer (MacFarlane), who attempts to win back his girlfriend (Amanda Seyfried), while telling lots of anachronistic jokes in 1882 Arizona. With this new trailer, you can enjoy such adult content as people dying in gruesome ways, Sarah Silverman explaining vaginas and other people dying in gruesome ways.
SUBSCRIBE AND FOLLOW
Get top stories and blog posts emailed to me each day. Newsletters may offer personalized content or advertisements.
Learn more