You can't stop Miley Cyrus from partying in her bra.
The 21-year-old was photographed leaving Madame Jojo's Night and Cabaret Club in London on Thursday, May 8, wearing a bra with matching underwear and some metallic leggings. She partied the night away at the SoHo hotspot with the likes of Kate Moss, singer Pixie Lott and Topshop heiress Chloe Green.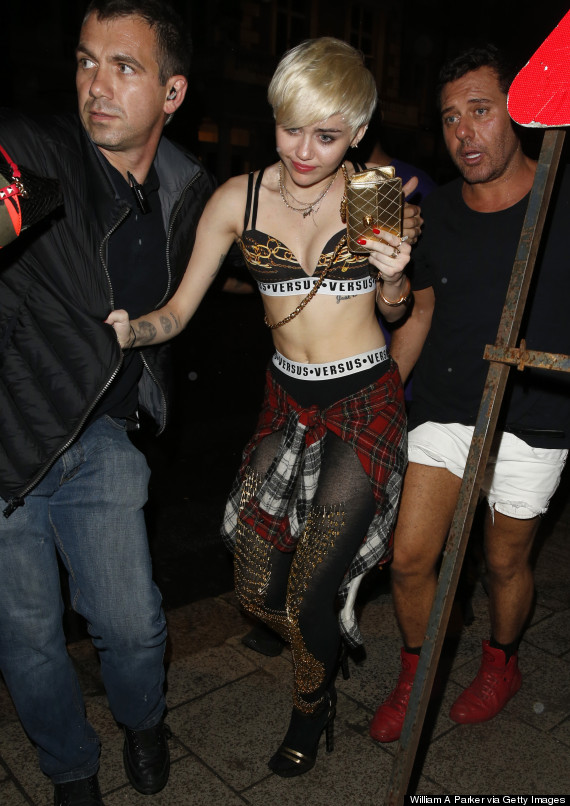 She also sported a long red wig with a light-up bow at one point in the night.
SUBSCRIBE AND FOLLOW
Get top stories and blog posts emailed to me each day. Newsletters may offer personalized content or advertisements.
Learn more