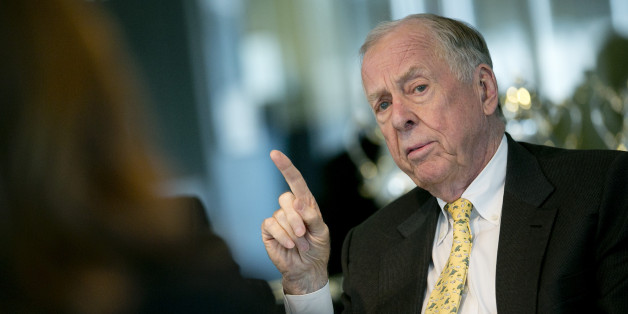 T. Boone Pickens, the 85-year-old oil tycoon, was giddy to welcome Dr. Dre into the ridiculously rich people's club Friday, following the news that Apple is close to buying the hip-hop mogul's company Beats Electronics for $3.2 billion.
It's worth pointing out that Dr. Dre, whose net worth was listed by Forbes as $550 million last week, was already a member of top 1 percent of earners. Nothing like some good hospitality, though.
Incidentally, this isn't the first time Pickens has tweeted at rappers about money:
The first billion is a helluva lot harder RT @Drake: The first million is the hardest.
SUBSCRIBE AND FOLLOW
Get top stories and blog posts emailed to me each day. Newsletters may offer personalized content or advertisements.
Learn more