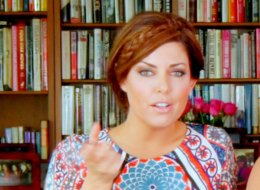 When it comes to combatting oily skin this summer, beauty and style expert Bobbie Thomas has some simple, easy makeup tricks up her sleeve.
Bobbie's #1 tip: "Primer, primer, primer! A primer will help make skin matte, and as the days go on, it will help your skin resist oil in the future," she said.
Avoid adding excess oil to skin with heavy creams, and use a lightweight primer to prevent skin from getting shiny.
"Smashbox makes a ton of primers for all different skin types," Bobbie told us.
Another tip: use blotting papers throughout the day for spot control whenever you feel your T-zone is getting oily.
Finally, Bobbie recommends using a transparent, white powder to help absorb oil, though she cautions against re-applying layers of oil-clogging powder.
"Don't just keep re-applying your powder color," she warned, "because then it will get cake-y, and you might break out."
For more of Bobbie's fashion and beauty tips, view the slideshow below:
Beauty & Style Tips from Bobbie Thomas
"You should wear whatever you want to wear!" Bobbie insists. "Style is a state of mind -- it's all about expression. I've seen a 70-year-old rock a sequin blazer like no other. Don't think about the number or season as a boundary. If you want to show up in a tutu, if you look good, go for it!"

"All pinks are not created equal!" Bobbie cautions. "A more beige-y or carnation pink with a peach undertone is great – I love peach. Go for a more coral or a beige pink, or a warmer pink. The cooler pinks can be too cotton candy or mod. Aim to shop for brown or pink undertones."

"White is really in right now," Bobbie says. "It's such a popular color." Make sure to choose a white that works best with your skin tone and doesn't wash you out.

If you sweat a lot during the hot summer months, wear cotton -- it's all natural, absorbs moisture, and dries moisture as well. A synthetic fabric will stain and not work as well, Bobbie says.

Pay attention to your "X Factor" -- which is how your shoulders and hips are aligned. "I have taken each shape and illustrated the best cut for each body type in my book, The Power of Style," she said. Bobbie's "X Factor" is all about proportions: "It's not about size. It's about shape!" she insists.

Use two different types of moisturizers on your skin. At night, wear an anti-aging cream with ingredients like retinol, since you don't have to worry about sun protection. In the morning, use a cream that works for your skin type -- especially if you have sensitive skin. "Make sure your day cream has SPF in it," Bobbie recommends.

"If you are going to use concealer in order to cover capillaries, use a concealer that is a shade darker than your skin to cover those veins," Bobbie told us. The secret: the blue undertones in a darker concealer will help hide imperfections. Use the darker shade first, then set it with a light powder.

Before you put lipstick on, moisturize your lips, then blot with concealer. When you use red, use a wax pencil. Line the lip in patches, rather than in a solid line. This way, you'll get the color you want.

If you have oily skin, a lightweight primer will help keep it matte, Bobbie says. Brands like Smashbox make primers for all different skin types. As you continue to use the primer, it will help your skin resist oil. You can also use blotting papers throughout the day or thin transparent powder to help absorb moisture.

Invest in the quality -- not quantity -- of your clothes. Bobbie says that the reason designers cater to taller people is because you can always make something shorter, but not longer. Instead of getting a bunch of cheap clothes, go to your laundromat or tailor instead with a few items you love, and get your clothes tailored for you.

Looking for a new lip shade? Mix and match what you already have to create a new lip color. "If a color is too sheer, then you'll want to tone down your own natural lip color first for a nude effect," Bobbie says. "If you put something on and you look too washed out, then you'll want to add color."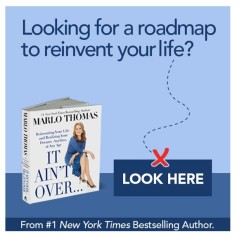 Add Marlo On Facebook:
Follow Marlo on Twitter:

Weekly Newsletter

Sign up to receive my email newsletter each week - It will keep you up-to-date on upcoming articles, Mondays with Marlo guests, videos, and more!

Sign up here
Tips And Tricks For Summer Legs