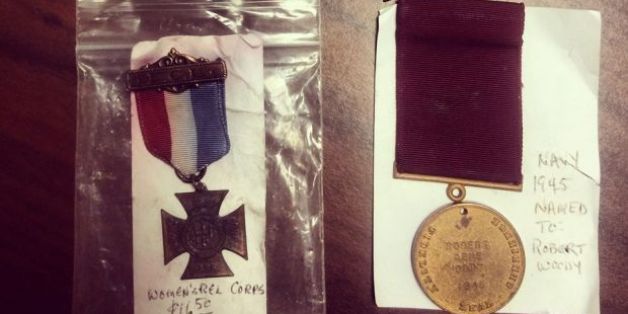 A Nebraska man is getting a memento of his late father from an odd place: A maple tree in Vermont.
Robert G. Woody's 1945 Good Conduct Medal, awarded after he served in the Pacific theater throughout World War II, was found stashed in the tree along with assorted other medals, coins, and even a Civil War pay stub.
SUBSCRIBE AND FOLLOW
Get top stories and blog posts emailed to me each day. Newsletters may offer personalized content or advertisements.
Learn more