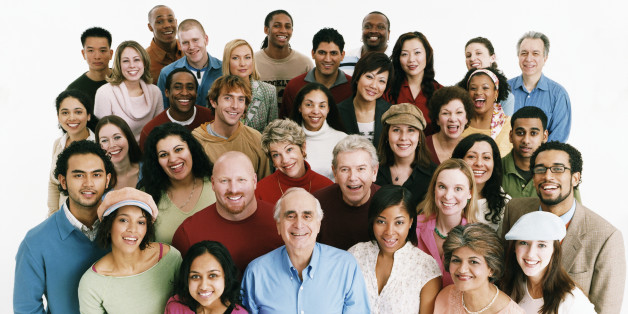 Digital Vision. via Getty Images
Did you hear that clattering noise? It was the sound of records shattering across the U.S., thanks to generous Americans and their commitments to community.
Last Tuesday, May 6 marked Give Local America day, a 24-hour campaign pushing for people across the country to pull out their wallets in support of local nonprofits doing good in their own backyards. And boy, did America show up.
Dan Gillett, CEO of Kimbia, noted the use of social media as a major factor in the campaign's grassroots success. Twitter users spread the word on funding nonprofits in their own towns, and made sure to share the excitement through personal accounts:
Here is a video I got from @PPGNW: https://t.co/GIraZnx45N Donate thru #GiveBIG today for yours! http://t.co/2HVZmq3jP2

— Carrie Brownstein (@Carrie_Rachel) May 6, 2014
We have doubled our goal! $2 million for #givebigdog! 6 hrs to give at http://t.co/ctcrw1BkuH! #GiveLocalAmerica pic.twitter.com/fXZrBq56Jy

— GiveLocalNow (@givelocalnow) May 7, 2014
On the Give Local America website, donors could select their community of choice from a participant list. Donors were then directed to a local page that detailed how much had been raised for that community specifically and which organization was coordinating local efforts.
While crowdfunding may seem like a new-age method of fundraising for nonprofits, Ben Lamson, of fundraising platform WeDidIt, argues that crowdfunding has been around for a while, citing the first telethon in 1949 -- it's just taken on a new form.
Related on HuffPost:
Top-Rated Nonprofits Helping Kids
FOLLOW HUFFPOST