The British luxury accessories brand decided to capitalize on the headlining news and created a campaign for its Crisp Packet Clutch, which was tweeted out to the world on Tuesday.
We definitely don't condone violence (even if it's over a fab handbag), but this might be one of the most clever, tongue-in-cheek marketing ads to come out of such an unfortunate situation.
In addition, fashion buffs should also note that Solange's shoes that evening were Stuart Weitzman's oh-so-popluar "Nudist" sandals. Miraculously, the thin-strapped heels also emerged from the heated scuffle unscathed. Talk about taking (er, giving) a lickin' and keep on tickin'!
Here's another look at Solange's super "tough" accessories. What do you think of Anya Hindmarch's "Worth fighting for" ad?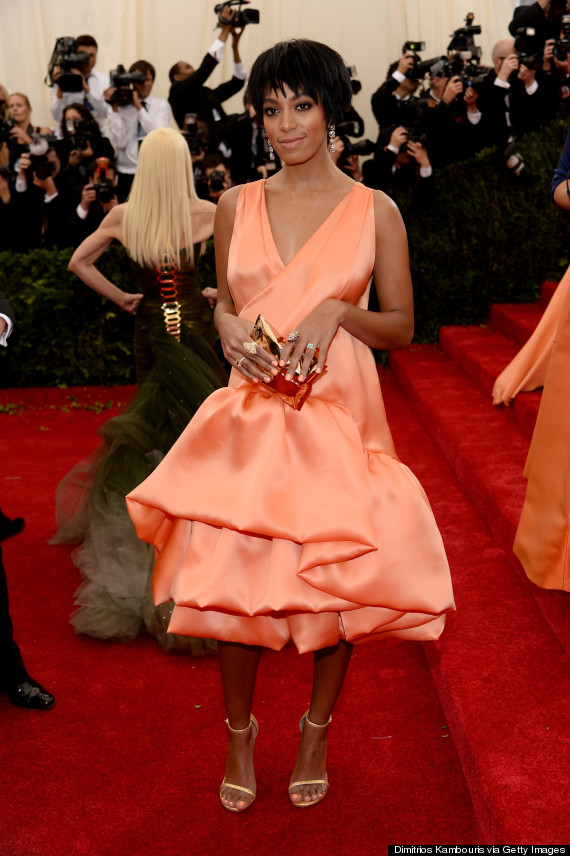 Related on HuffPost Style:
Met Gala 2014 Red Carpet Arrivals
FOLLOW HUFFPOST