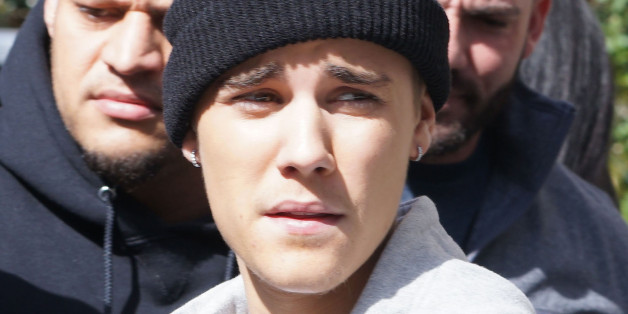 Fame Flynet
Justin Bieber will not go quietly into the night.
The 20-year-old claims these are nothing but rumors.
It is hard to defend myself and my privacy every moment of the day. Then to see rumors. The truth will set u free pic.twitter.com/tYFzKYlcrF
My mom raised me to be kind to others. I get judged, harassed, and I try to take the high road. Sometimes it isn't easy. But we keep trying

— Justin Bieber (@justinbieber) May 15, 2014
I will continue to be the man my mother raised. I love people and I will try to be kind even when things are not fair. Don't believe rumors
Thanks for those who stick by me and those that help me grow everyday. I love you.

— Justin Bieber (@justinbieber) May 15, 2014
Off to have fun and smile with friends. I'm human. I feel. I hurt. But I got thick skin too. I can handle it. I love you
A source close to Bieber had a similar take on the situation.
"Justin was just enjoying hanging out with friends at the batting cage and playing mini-golf. This just wasn't a big deal," the source told CNN. "The woman didn't stand out. There were plenty of people taking pictures, some more aggressive than others ... which is total normal ... This is another example of someone making an issue where there isn't one."
This is the latest instance of trouble for the "Hard 2 Face Reality" singer, who was arrested for drag racing in Miami in January. That same month, he turned himself in to Toronto authorities over an assault charge involving a limousine driver.
FOLLOW HUFFPOST