That's why we think everyone should turn at least one of their yearly vacations into an Earth-friendly adventure thus appreciating nature's extraordinary blessings and taking care of them at the same time.
Below, explore five eco-tourism trips that will turn your paid time off into a socially responsible, world-saving, one-of-a-kind experience.
1. Make music with whales while sailing through tropical islands.
Imagine sailing through picturesque islands while being serenaded by whales for hours on end. This isn't just a day dream, it's a real tour hosted by Hawaii-based nonprofit Ocean Defender Foundation. The week-long voyage is a unique mix of Hawaiian culture, ocean conservancy, whale research and music production, led by whale song expert and classically trained violinist, Lisa Walker.
While aboard a 43-foot luxury sailing yacht, the Kainani, the group studies and records the patterns of humpback whale calls for The Grooved Whale Project. In between listening sessions, participants learn ancient Hawaiian chants, listen to stories from kupuna (Hawaiian elders), snorkel exotic locales like the Molokini Crater, explore the islands of Maui, Molokai and Lanai, and assist with local community service projects.
Charters launch twice a year from Maui's Lahaina Harbor between February and March and begin booking a year in advance. If you're planning a trip, we recommend booking as early as possible, as the trip only accepts four to seven people per trip.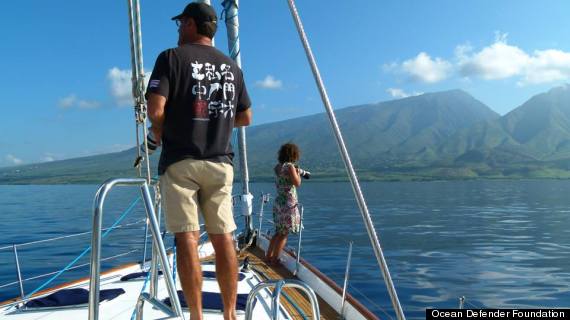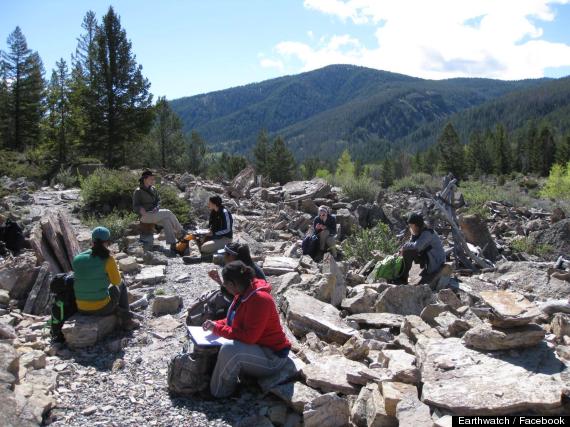 3. Teach student orphans and families in Kenya.
Flying Kites Global only accepts volunteers to their ambassador program who can commit to a month-long stay, but the opportunity to work with the orphans and students at their Flying Kites Leadership Academy (FKLA) in Njabini, Kenya, is truly unique. The non-profit organization runs the school and children's home with a vision to provide "vulnerable children with the care and resources they need to build exceptional lives, families, and communities." They make sure their future volunteers know that working at FKLA "is hard work -- do not expect a vacation!"
Flying Kites' ambassador program is extra selective, giving priority to volunteers who can stay longer and only accepting six volunteers at a time. Each ambassador is expected to develop a lesson plan, based on their own expertise, and teach it to the students at FKLA -- art lessons, science projects and nature walks are all free game.
Cost: $300 volunteer program fee, $15/day room and board, $2,500 minimum fundraising goal, +extra costs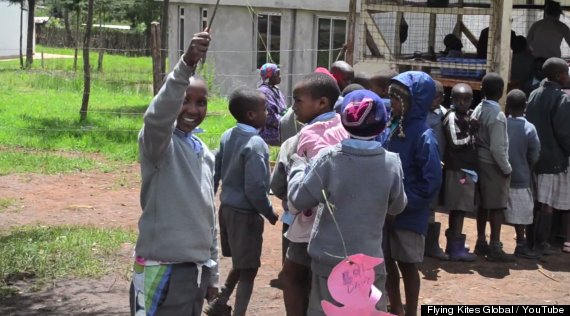 4. Play with (and help save!) the sea turtles in Costa Rica.
When it comes to dopey, majestic sea turtles, what's not to love? The Sea Turtle Conservancy offers one to three week sustainable "eco-volunteer adventures," with volunteer programs based in Tortuguero, Costa Rica, that focus on leatherback or green turtles. Volunteers will learn about the animals and participate in research efforts by finding and tagging sea turtles to help track their life cycle and migratory patterns. If you plan to join this trip, make sure you're physically prepared. Every night, volunteers are required to cover five to six miles of beach, scanning the area to mark and count turtle nests.
One online reviewer suggests a trip of two weeks or more to guarantee a successful night patrol. After all, "nature, and turtles, are not always predictable." The eco-adventure program, as the website points out, also allows ample free time for independent exploration around the local area. The photo above does not reflect the Sea Turtle Conservancy's Tortuguero trips.
5. Safari through East Africa and learn about marine conservation along the coast.
If you're looking for a conservation-focused adventure that has a little bit of everything, book a trip with Oceanic Society's Kenya Safari: From Hyenas to Humpbacks, led by veteran naturalist and tour leader Wayne Sentman. The 15-day safari, which was recently named one of National Geographic's 50 Tours of a Lifetime, will take you through Kenya's National Parks at the peak of the wildebeest migration and teach you about the effects of marine debris and pollution on Kenya's coastal communities.
"What makes this trip unique is its involvement with both terrestrial and ocean conservation issues," director of outreach Brian Hutchinson told The Huffington Post.
Starting in Nairobi, adventurers will traverse through the swamps and savannas of Meru National Park, glimpse into the lives of the endangered species at Laikipia Conservancy, birdwatch at the soda lakes of Naukuru National Park, and peer into the lives of the infamous big cats on the Maasai Mara National Reserve. The two-week trek ends on the white sand beaches of Mailindi and Watamu for whale watching, snorkeling and to meet with Oceanic Society's partner, Ocean Sole -- a local Kenyan nonprofit that collects abandoned flip flops off the Kenyan coast and turns them into art pieces.
Cost: $5,590 + $690 park fees per person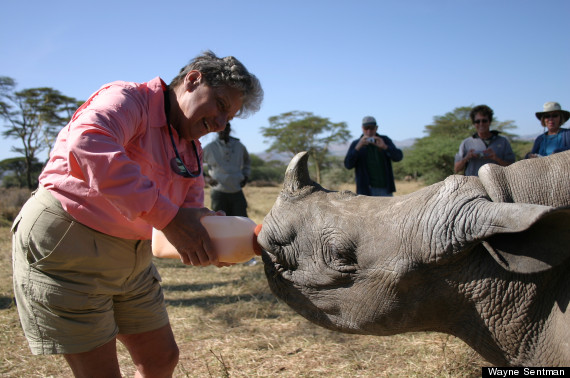 Also on HuffPost:
World's Best Eco Hotels of 2014
SUBSCRIBE AND FOLLOW
Get top stories and blog posts emailed to me each day. Newsletters may offer personalized content or advertisements.
Learn more